On Tuesday night, the record for the biggest win in a World Cup tournament was shattered.
At the Women's World Cup in France, the USWNT thrashed Thailand 13-0 in what is now the biggest victory in the World Cup of any description.
We take a look back on other landslide wins.
---
USA 13-0 Thailand (2019 Women's World Cup)
It all started with an Alex Morgan strike on 12 minutes against Thailand which opened the floodgates for a devastating USA performance.
Over the course of the next 80 minutes, the Thai defence was breached on another 12 occasions as the States made history.
In a ruthless team performance, Morgan was the star of the show as she helped herself to five goals as the USWNT ran riot.
---
Germany 11-0 Argentina (2007 Women's World Cup)
The previous Women's World Cup record for the biggest margin of victory was achieved in 2007 by Germany as they dished out a devastating beating to Argentina.
Birgit Prinz and Sandra Smisek both hit hat-tricks as the defending champions began the tournament by showing no mercy to the South American side.
"It was easier than expected," Prinz told reporters afterwards. That's some understatement.
---
Germany 10-0 Ivory Coast (2015 Women's World Cup)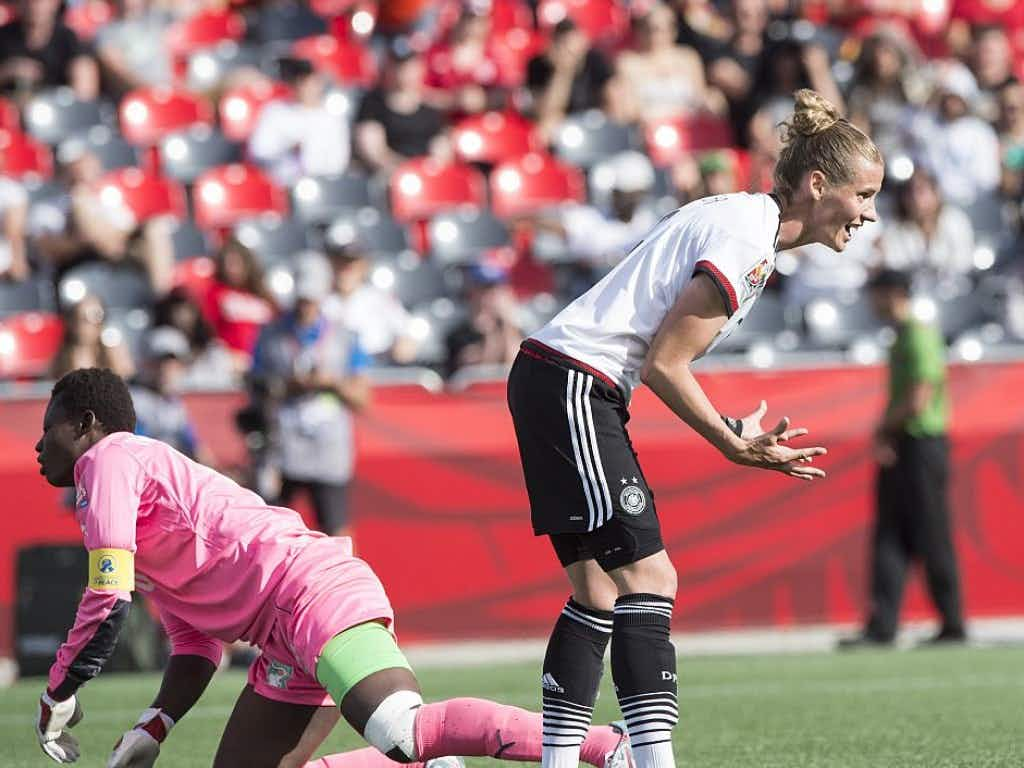 Germany are not to be messed with and will show you no mercy. If Argentina learned that the hard way in 2007, Ivory Coast found out they hadn't mellowed eight years later.
Two players both scored hat-tricks again, with Célia Šaśić and Anja Mittag getting in on the act this time as their country hit double figures once again.
It was the toughest of tournament debuts for the African side against a Germany outfit who racked up 30 shots on goal, 17 of them on target.
---
Hungary 10-1 El Salvador 1 (1982 World Cup)
In 1982, Hungary broke their own 28-year record for the biggest win in a men's World Cup competition by battering El Salvador 10-1 in Spain.
Laszlo Kiss showed no love to the Central American side who were making their tournament debut as he hit a hat-trick to lead the charge.
El Salvador did at least manage a consolation through Luis Ramirez Zapata, while Hungary actually failed to make it out of the group stage despite their big win!
---
Switzerland 10-1 Ecuador (2015 Women's World Cup)
At the 2015 Women's World Cup, Germany's hammering of the Ivory Coast wasn't the only merciless mauling handed out.
Switzerland, led by hat-tricks from Fabienne Humm and Ramona Bachmann, hit double figures against Ecuador, with eight of those goals coming after half-time.
Humm's hat-trick was also an historic one as her five-minute salvo ensured it was the fastest one in the competition's history.