Joshua Kimmich says Leipzig fixture could define Bayern's season
Onefootball
Blaise Bourgeois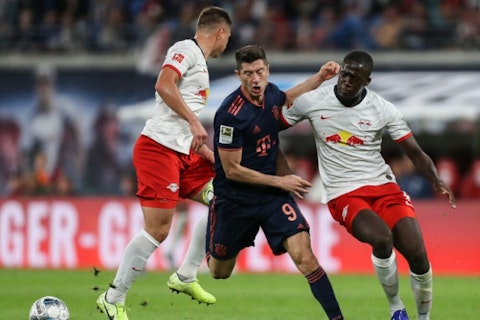 Heading into the winter break last season, Bayern were in second place, six points behind Dortmund.
Despite their slow start, Bayern were able to claim their seventh consecutive Bundesliga title by a two-point margin as they defeated Eintracht Frankfurt 5-1 on the league's final day.
After peeling off three straight wins, Bayern now find themselves in a slightly better position this season, four points behind Leipzig though Borussia Mönchengladbach also have a two-point advantage on the German giants.
With a long layoff before they face Hertha Berlin on 19 January, Joshua Kimmich is now looking ahead to where he believes Bayern could potentially win the title.
"I think Leipzig will continue to pick up points in the Rückrunde – from what I've seen, they've been dominant," Kimmich told Spox.
"That's why it's even more important for us to keep picking up points. We play them at home on 9 February. That'll be a decisive game.
"It could have been a lot worse for us. The way the coach responded, particularly to setbacks in our last couple of games, was really impressive, and it's been a lot of fun playing under him."
In the first meeting between Bayern and Leipzig, the two sides played to a 1-1 draw, with an Emil Forsberg penalty cancelling out an early Robert Lewandowski strike.