Another Premier League season has come to a close and the new one is just around the corner.
Let's find out what our writers made of the 2019/20 campaign …
---
Player of the season
Lewis Ambrose: It has to be Kevin De Bruyne. Liverpool were the best team in the league by a long way but it was the collective that made them that way. De Bruyne was, throughout the campaign, the absolute standout star of the entire league.
Dan Burke: I'll go for KDB as well. Weirdly, I think he had a better season in 2017/18 when Mohamed Salah beat him to the Player of the Year award, but he's just the best midfielder in the world and that's all there is to it.
Phil Costa: De Bruyne was my initial vote, but in the spirit of variation I'll suggest Sadio Mané. He is such a complete forward and shows up in big moments as well.
Alex Mott: There's no doubting that De Bruyne has been exceptional but the player of the season has to come from the winners, for me. That's why I'm opting for Virgil van Dijk – a colossus who Liverpool would not have won the league without.
Joel Sanderson-Murray: It's De Bruyne for me, Clive. He's matched the Premier League record for assists and has taken his game on to another level this season. Incredible campaign.
Padraig Whelan: He may not play for the best team but De Bruyne is the best player in the league. He is a joy to watch, is the best passer of a ball in the world and City's undisputed key man.
---
Manager of the season
LA: How can it be anyone but Chris Wilder? His first season in the top flight, with almost entirely the squad that he took up from the Championship, and he produces this? Just an outrageously good season.
DB: I think it's impossible to look past Jürgen Klopp. Liverpool were incredibly consistent this season and to win the title by 18 points having picked up 196 over the past two seasons is a phenomenal achievement.
PC: I'm going for Nuno Espírito Santo. Wolves are such an intense, organised side but the improvements made by Raul Jiménez and Adama Traoré are testament to pure coaching ability.
AM: It's Wilder. At the start of the season, Sheffield United were odds on to not just get relegated, but finish bottom of the Premier League. That they're disappointed about missing out on Europe tells you everything.
JSM: Winning Liverpool their first league title in 30 years? It has to be Klopp.
PW: I was extremely close to going for Wilder for the reasons Lewis listed but ultimately, it just had to be Klopp for cementing his legendary status at Liverpool.
---
Signing of the season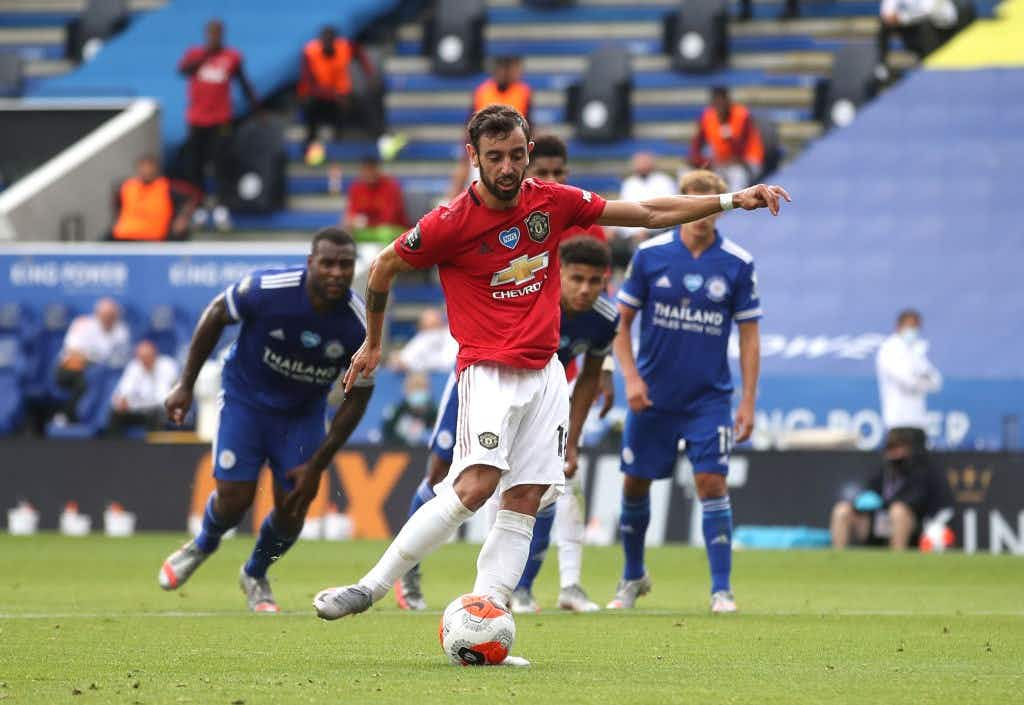 LA: I can't remember a season where so few new players had an impact. I'll avoid the obvious one at Manchester United and head over to Newcastle instead – Allan Saint-Maximin is so much fun to watch and injects excitement into a team that lacks it everywhere else on the pitch.
DB: He may have struggled a bit in the first half of the season but I think Chelsea have got a fabulous player in Christian Pulisic. His performance against Liverpool last week was world class and I'm excited to see what he can do alongside Hakim Ziyech, Timo Werner et al next season.
PC: Eyebrows were raised when Southampton shelled out £20m for an injury hit, marginalised Danny Ings, but their faith has been restored. Scoring 22 goals in the Premier League is some achievement.
AM: No single player has had a bigger impact on his respective team than Bruno Fernandes. The Portuguese playmaker arrived in January and instantaneously turned Manchester United into a top four side.
JSM: The impact of new signings has been so low this season that I'm going to have to go for a loanee. Dean Henderson has been fantastic in his second successive season at Sheffield United, so much so that there are calls for him to oust David de Gea at Manchester United next year.
PW: He may only have joined in January as a winter signing but Bruno Fernandes single-handedly revived a listless United's fortunes with his instant impact. Their second half surge is largely down to the Portuguese playmaker's talents.
---
Disappointment of the season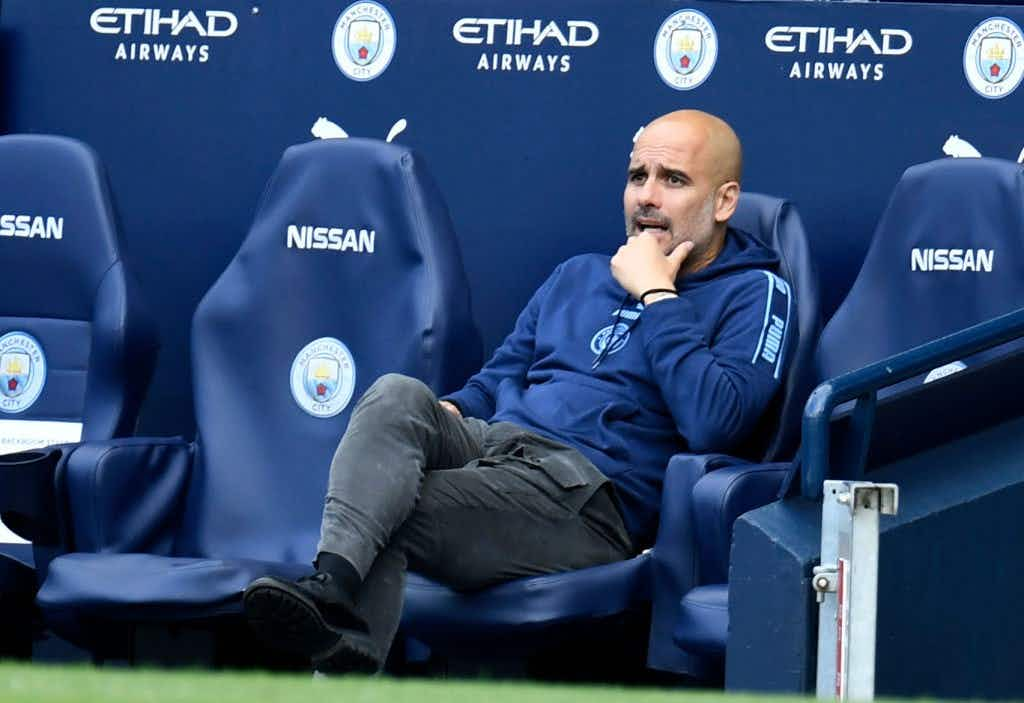 LA: It has to be Norwich for me. They started so well, playing really enjoyable football, beating the champions. But they were so poor at the back, Teemu Pukki scored six of his 11 goals in the opening five games and didn't net after January.
DB: On a personal level it's Manchester City for me. At the start of the season I thought they were good for at least another 95 points but they've lost nine league games and come up well short. I'm actually a little surprised Pep Guardiola hasn't come in for more criticism for what has been a very meek title defence.
PC: I think Nicolas Pépé had a rough campaign. Expectations are instantly elevated with club-record signings and Arsenal have been absolutely hopeless, but you just want him influencing games more – the talent is there!
AM: Eddie Howe's slide from top four coach in-waiting to relegation fodder has been as surprising as it has been disappointing. The young manager can no longer get a tune out of the Cherries and a big job seems further away than ever.
JSM: Aston Villa *have* ended up staying in the division which was their only aim for the campaign. However, having spent £144m, more than 17 of the other 19 clubs – it has to be considered a disappointment that they didn't perform slightly better.
PW: The return of José Mourinho? He's done reasonably well but I can't say I'm enjoying having him back. In all seriousness, and this may be indirectly linked to the surly Spurs boss, their record signing Tanguy Ndombele's debut campaign has been massively underwhelming.
---
Unsung hero
LA: Willy Boly. People talk about the Wolves midfield, the Wolves attack, about Nuno Espirito Santo. Their success is built on their defence and Boly is their best defender by a country mile. What a player.
DB: Steve Bruce. We all had a good laugh when Newcastle appointed him last summer and alright, he had a fair bit of money to spend, but to guide the club to a very comfortable mid-table finish is a decent achievement in my opinion. He's never going to be a fashionable manager but he knows what he's doing.
PC: Emi Buendía should be playing for a top six club next season. Daniel Farke suddenly stopped using him after Christmas, but his creative and defensive numbers for Championship-bound Norwich were so impressive.
AM: He's certainly been praised to the rafters this season, but in my eyes, not nearly enough. After two potentially career-ending knee injuries, Danny Ings has scored 21 goals in the Premier League for a bottom-half club – it's astonishing.
JSM: Everybody knows Sean Dyche is doing a fantastic job but he continues to impress season-after-season. Having to deal with losing out-of-contract players as well as Ashley Barnes and Chris Wood to injury post-lockdown, yet Dyche has still led a club with a Championship budget and infrastructure to a top-half finish yet again.
PW: Jisheng Gao and the rest of the power-brokers at Southampton. It would have been so easy to bin the Ralph Hasenhüttl project following the 9-0 home loss against Leicester. They backed their man and it has proven to be a wise call.
---
Breakthrough of the season
LA: There are a few that you could go for here but I'm going to ignore the exciting managers and the young goalscorers to pick Dean Henderson. He should be England's number one, starting immediately.
DB: It has to be Mason Greenwood at Manchester United doesn't it? To have 17 senior goals under your belt at the age of 18 is pretty outrageous. He's got all the tools to be an absolute star.
PC: Bukayo Saka has been a shining light for Arsenal, but Greenwood gets my pick here. Ice cold finishing on both feet, great technique, beautiful link-up play … this boy is going places.
AM: It's Greenwood for me as well. Not since Wayne Rooney has an English prospect come into the Premier League and looked so at home right away. A frightening talent.
JSM: Bukayo Saka is a frightening prospect with the composure and technique of a player in his peak. The fact Mikel Arteta has used him in three or four different positions already is testament to his ability. Saka has an exciting career ahead, and is still only 18.
PW: At the age of 22, Dominic Calvert-Lewin has finally enjoyed his breakout campaign. In just one season, he scored more league goals than in his previous three combined. DCL has arrived. Gareth Southgate, keep your eye on him.
---
What we'd like to see in 2020/21
LA: I'm really hoping Leeds hold their own. It's great to have them back in the top flight and it'll be really exciting if they manage to do well.
DB: VAR to be used properly. I still think it can be a force for good, but they need to get rid of those marginal offside calls, get rid those silly handball decisions and generally try to use the technology a lot more consistently across the board.
AM: Tottenham, Everton, Arsenal and Wolves reinvest in their squads' and give us eight sides who could potentially finish in the top four.
JSM: Wolves to continue the upwards trajectory that they're currently on and continuing the work Leicester started this year in breaking up the normal 'big six'.
PW: A title race, like the one we enjoyed in 2018/19. Liverpool set the standard. It is up to the rest to meet them. This year was a massive anti-climax.