Raúl Jiménez not ruling out Club América return
Onefootball
Blaise Bourgeois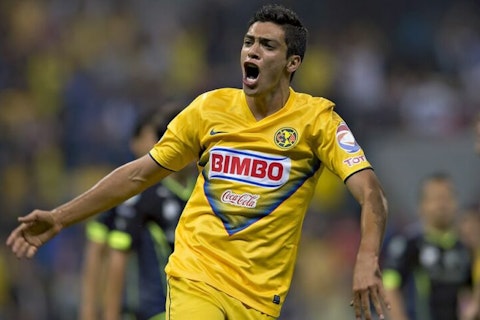 In-form Mexican striker Raúl Jiménez, currently with Wolverhampton Wanderers, is not ruling out a return to Club América.
Since arriving in England, the soon-to-be 29-year-old has flourished, becoming one of, if not the best footballer from the CONCACAF region.
Though it appears that the 82-time Mexico international still has a long European career ahead of him, he still has a return to Mexico on his mind.
"In the future… I'm having a good time in Europe right now, but I'm not ruling out going back to Club América," he said.
"I have a contract until 2023 and it's not that I have to qualify for the Champions League for me to stay.
"In 10 years I will be 39. I don't know if I will be retired, I hope to last as long as I can. I have been a player with few injuries so I hope to continue for many more years.
"I want to continue as a manager or have a position on TV, but I know I want to continue in football."
Jiménez started his career in the América youth system before making his debut in October 2011. He starred there for nearly three years before completing his move to Atlético Madrid in summer 2014.