The debate over whether or not Jordan Pickford should have been suspended for his challenge on Virgil van Dijk rolls on and Southampton boss Ralph Hasenhüttl has clearly picked his side.
The former Saint suffered a horrific ACL injury as a result, though the Netherlands international was judged to be offside on the play, ruling out any possibility of a red card.
Though Pickford escaped any retroactive punishment, Hasenhüttl is upset that the England international will get to start between the sticks.
"I think yes (Pickford should have been sent off)," the Austrian said. "I also had a discussion about this. It was a horrible tackle to be honest.
"I see the bigger issue as sometimes with this offside rule, (whether it is) or not.
"We have more often the situation now that the game goes on although it is offside and then some duels happen that don't have to happen normally, this is an issue.
"But we are also happy about having the VAR because now you see, in the Europa League, there is no VAR, how many discussions there are around decisions from the referee.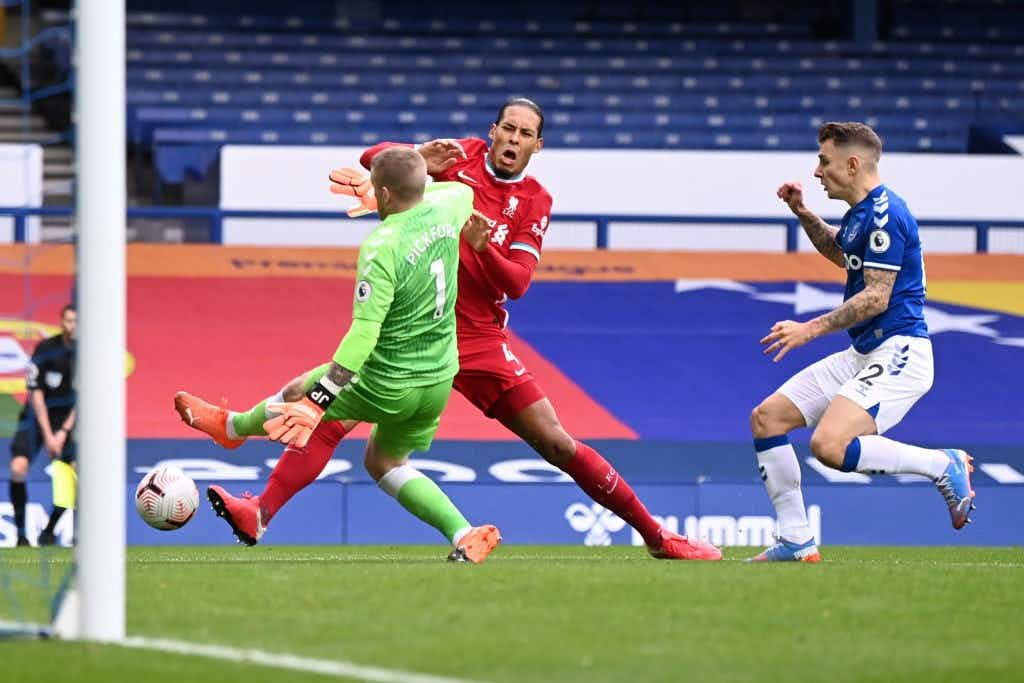 "But sure, you cannot go like this into a duel. This is an absolutely disastrous tackle to be honest.
"I think, sure, it can be a red card in the end… when you only see the tackle, (it) was horrible yes."
Southampton go into the contest in 12th place on seven points while Everton top the table as the only unbeaten team in the league.