Premier League referees refuse to change use of VAR
---
Despite being shown to be using VAR incorrectly over the weekend, Premier League refs have no intention of doing anything about it.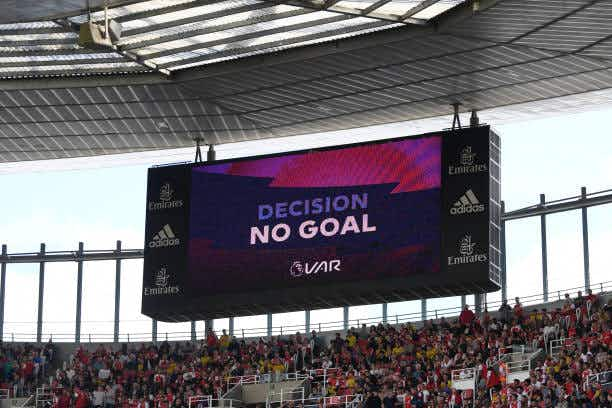 According to an article in the Daily Mail on Wednesday, "Premier League referee chiefs will resist calls for officials to start using pitch-side monitors for VAR checks as they fear it will slow the game down too much."
At the weekend, referees in a number of games waved away penalty claims despite replays showing they'd got the calls wrong. Instead of trying to determine what actually happened, it seems VAR operators have been instructed to look for reasons the referee was right – even when he was clearly wrong.
The Daily Mail continue, "They will stand by their current version of VAR, which is based on minimum interference. Insiders say PGMOL would rather be criticised for using the technology too little than too much, but they are open to making changes to the system after they speak with top-flight clubs at a shareholders' meeting in September. It is understood that many clubs are keen for VAR to be more heavily involved."
VAR is supposed to help referees, especially when they make a mistake – something they do because they are human. Despite claims that this is about the speed of the game, the Premier League seems so afraid of anyone thinking their officials are fallible they are still doing all in their power to protect them from any sort of scrutiny whatsoever.
The end result, of course, is to heap even more pressure on them.
A simple solution would be to encourage the use of a pitch-side monitor so the referee can have a look at the call in question, something they're dead set against. It might slow the game, but we would also get more correct calls when it comes to game-changing decisions.
I'm sure all fans would rather wait 30 seconds for the right decision than to play on knowing they were denied a clear penalty all because the Premier League were too afraid to move with the times.
Hopefully this will be the message from clubs in September and PGMOL will re-asses their stance on this.