Leagues have just begun around Europe and it's time to bring the old OneFootball Power Rankings out of retirement.
But how? With only a few games played it's early days yet and some big names are missing. Sorry Liverpool, but conceding three goals to Leeds isn't going to cut it!
So, for the first time in 2020/21, here are our VERY EARLY OneFootball Power Rankings.
---
10. Juventus
Andrea Pirlo's managerial debut was very impressive indeed. Juve lined up in a 4-4-2 that morphed when they gained possession, allowing Aaron Ramsey to wreak havoc playing behind Cristiano Ronaldo and Dejan Kulusevski.
It's very early days but, based on the intelligence of Juve against Sampdoria last week, this could be an exciting season for the Bianconeri.
---
9. Ajax
Ajax have managed a flawless start to the season despite a number of setbacks. After the exits of Hakim Ziyech (Chelsea) and Donny van de Beek, the Dutch giants went down to 10-men within 23 minutes of the new season.
They have, nonetheless, managed a flawless start to the new campaign, with back-to-back wins with Dusan Tadić continuing to tie everything together in the final third. Erik ten Hag is at it again.
---
8. Borussia Dortmund
It's early days but a big Pokal win was followed up by a strong Bundesliga opener last weekend. Lucien Favre's side beat a Champions League side in Borussia Mönchengladbach despite having no left-back (Raphaël Guerreiro and Nico Schulz were missing, stand-in Thorgan Hazard was injured before half-time).
To have two 17-year-olds (Bellingham and Reyna) and two 20-year-olds (Haaland and Sancho) central to the victory made it all the more impressive.
---
7. Leicester City
Brendan Rodgers was quick to deny Leicester are title contenders after a perfect start to the Premier League campaign. He'll need to try harder to convince us they won't be in the top four battle.
The Foxes have responded well to last season's capitulation and are becoming less reliant on Jamie Vardy's goalscoring exploits and are looking decent enough at the back despite injuries. A second string lost to Arsenal on Wednesday but they won't mind; a stacked fixture list and bigger tests are just around the corner.
---
6. Saint-Étienne
After a tricky summer and a disappointing 2019/20 campaign, Saint-Étienne kicked off the Ligue 1 season in inspired form. Three consecutive 2-0 wins, inspired by a mean defence and the creative abilities of Adil Aouchiche and Denis Bouanga, provided a dream start.
Their most recent game saw them draw 2-2 with Nantes despite taking a two-goal lead, costing them a higher spot in this week's power rankings.
---
5. Granada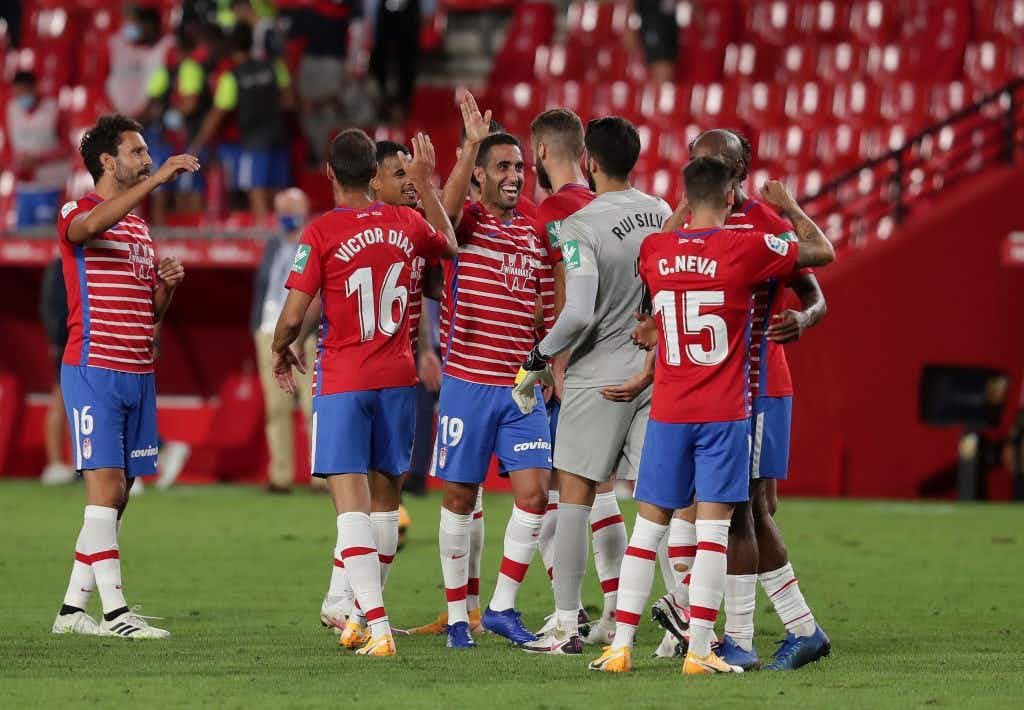 Last season's surprise package in LaLiga are the early leaders with the big three kicking off their season's with a slight delay. Two wins, against Alavés and Athletic Club, have been pretty convincing so far as they finally seem to have cracked how to hold onto a lead.
Ones to watch in the Europa League when that kicks off next month.
---
4. Arsenal
Does the Community Shield count? Sure it does! So Arsenal have four wins from four so far this season. And a couple of clean sheets to boot. And Pierre-Emerick Aubameyang has only been needed to score two of their eight goals.
Mikel Arteta has clearly improved things in north London and their looming trip to Anfield shouldn't strike the same amount of fear as it has in recent seasons. After all, the Gunners have left their last two encounters against the Reds with smiles on their faces.
---
3. Milan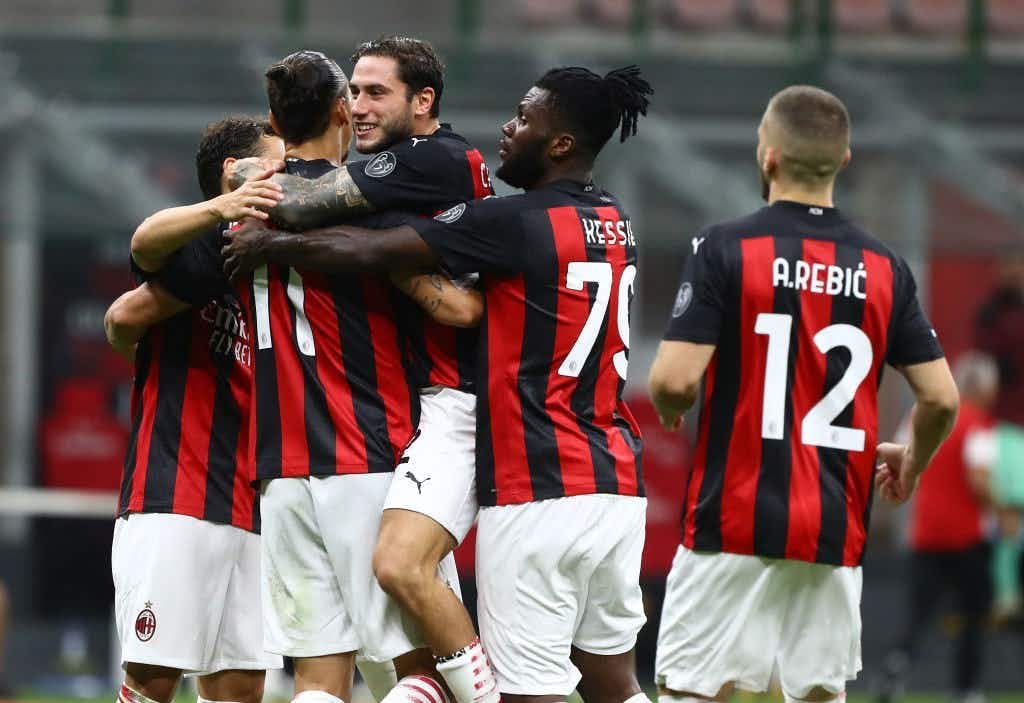 When we wrote our last Power Rankings, on 23 July, we had Milan in third. They were flying. They've had a summer break, come back, and picked up where they left off.
Stefano Pioli is getting one hell of a tune out of his side, who started the Serie A season with a 2-0 win and progressed in the Europa League qualifying rounds last week. They haven't lost since March and, dare we say, look more and more like a Milan side of old.
---
2. Everton
All eyes are on Everton. Two games into the new season, no Premier League team has looked more impressive. James Rodríguez looks immediately at home, Richarlison looks unplayable, and Dominic Calvert-Lewin can't stop scoring goals.
With two League Cup wins to boot, they've won the first four competitive fixtures of a season for the first time since 1978.
---
1. Bayern Munich
Bayern Munich really shouldn't be top here. Not after playing one competitive game this season. But they did win that game 8-0.
Apparently not satisfied with last season's treble, Bayern started the new campaign with the ruthless defeat of Schalke. On Thursday evening, they could already add their first silverware of the new campaign in the Uefa Super Cup. There's little doubt who the team to beat in Europe are right now.