We're rapidly approaching the end of 2019 and therefore the end of the decade.
And what a decade it has been for the football world.
Here are 10 moments which rocked the game from the last 10 years.
---
2010: Iniesta wins the World Cup for Spain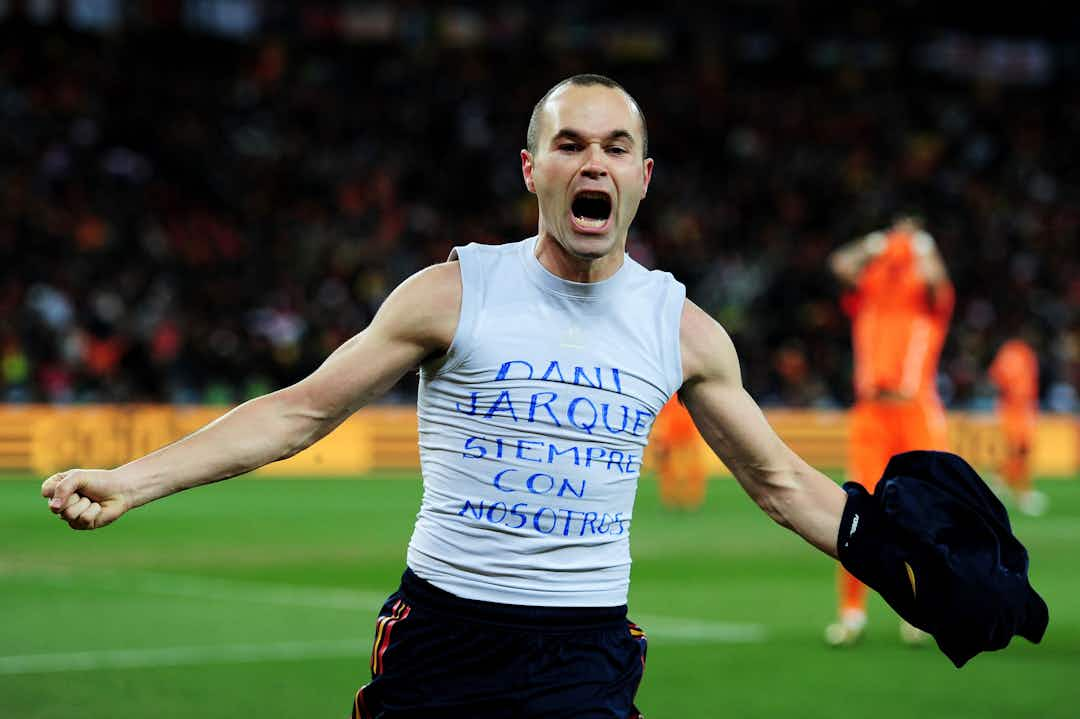 The first ever World Cup in Africa was won for the first time by Spain courtesy of an extra-time winning goal from Andrés Iniesta against the Netherlands.
It was a cagey and often feisty affair in Johannesburg which saw referee Howard Webb forced to brandish 12 yellow cards – a record for a World Cup final.
Dutch defender John Heitinga was sent off for a second bookable offence in the 109th minute and it remains a mystery how Nigel de Jong was allowed to stay on the pitch after kung fu kicking Xabi Alonso in the chest.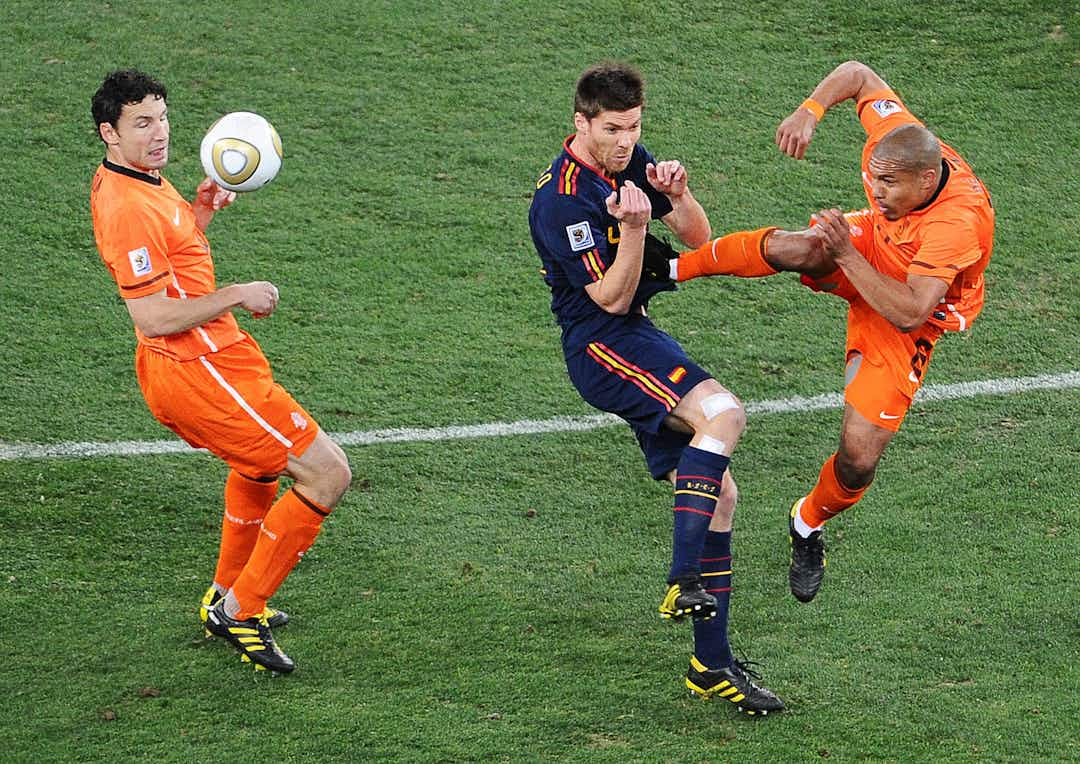 But the contest was ultimately settled by Iniesta, who celebrated by revealing a T-shirt tribute to Dani Jarque, the former Espanyol defender who tragically died aged 26 in 2009.
The World Cup triumph was the highlight of a period of international dominance for Spain, who also won the 2008 and 2012 European Championships.
---
2011: Barcelona run riot in Champions League final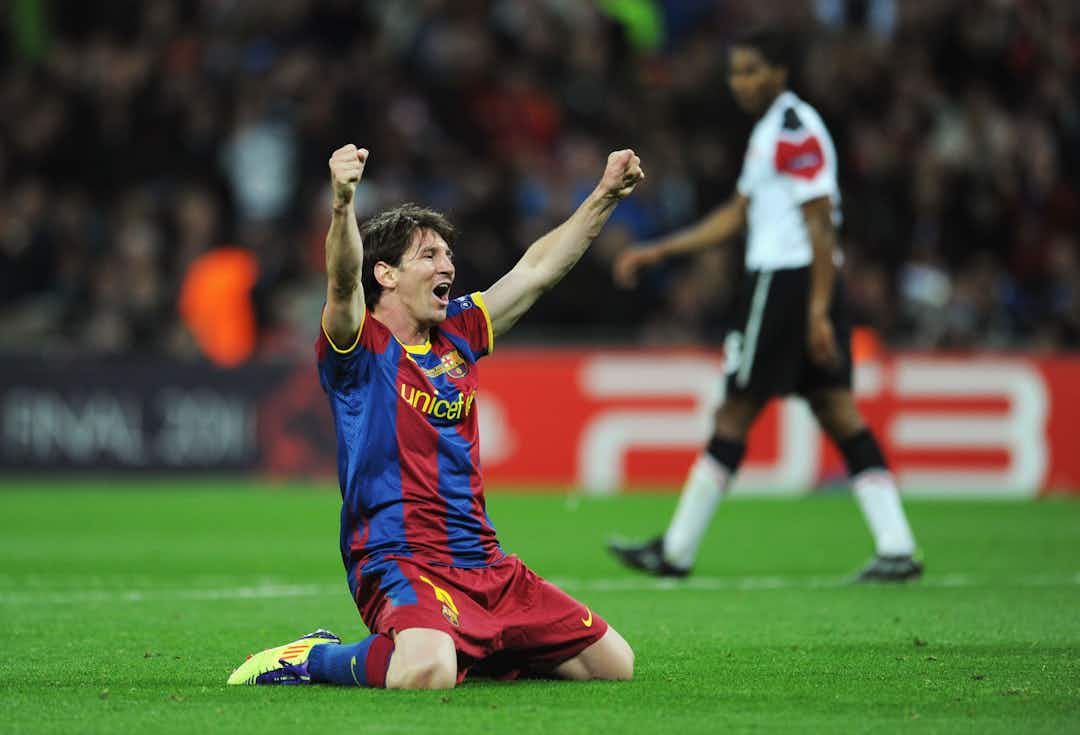 The crowning glory of Pep Guardiola's spell in charge of Barcelona came when they lifted the 2011 Champions League following a 3-1 victory over Manchester United at Wembley.
On paper the two sides looked evenly matched heading into the game and despite the fact the scores were level at 1-1 at half-time, it was the second half when Barça blew United away with an iconic performance which cemented their status as Europe's greatest ever club side.
"Nobody's given us a hiding like that but they deserve it," former United boss Sir Alex Ferguson told reporters afterwards.
"They play the right way and they enjoy their football. They do mesmerise you with their passing and we never really did control Messi. But many people have said that.
"In my time as manager, it's the best team I've faced."
It was the third European title clinched by Barcelona in six years, and Guardiola's 10th trophy in his three years in charge at Camp Nou.
---
2012: Agüerooooooo!
The year 2012 will always be remembered for the most dramatic climax to a Premier League season ever.
Manchester City went into the final day knowing they just needed to beat Queens Park Rangers and a first league title for 44 years would be theirs.
But as the clock ticked over into injury-time, Roberto Mancini's side were inexplicably trailing 2-1 and the title was unexpectedly in the hands of Manchester United.
Edin Džeko's 92nd-minute equaliser gave City hope, however, before Sergio Agüero popped up to smash home a title-winning goal with the very last kick of the season.
The goal inspired a legendary piece of commentary from Sky Sports' Martin Tyler and broke the hearts of the United players and fans.
"I swear you'll never see anything like this ever again."
---
2013: Football says goodbye to Sir Alex
United would get their own back on City the following season, and it would be the 13th and final Premier League title won by their legendary boss Sir Alex Ferguson.
On 8 May 2013 Ferguson announced he would be retiring from the game at the age of 71.
The Scot bowed out having won a staggering 38 trophies during his 27 years in charge at Old Trafford, more than any other manager in the history of the game.
"The decision to retire is one that I have thought a great deal about. It is the right time," Ferguson said at the time.
"It was important to me to leave an organisation in the strongest possible shape and I believe I have done so.
"The quality of this league winning squad, and the balance of ages within it, bodes well for continued success at the highest level whilst the structure of the youth set-up will ensure that the long-term future of the club remains a bright one."
The following day, David Moyes was appointed as Ferguson's hand-picked successor. The less said about his 10 months in charge of United, the better.
---
2014: Germany humiliate Brazil in their own backyard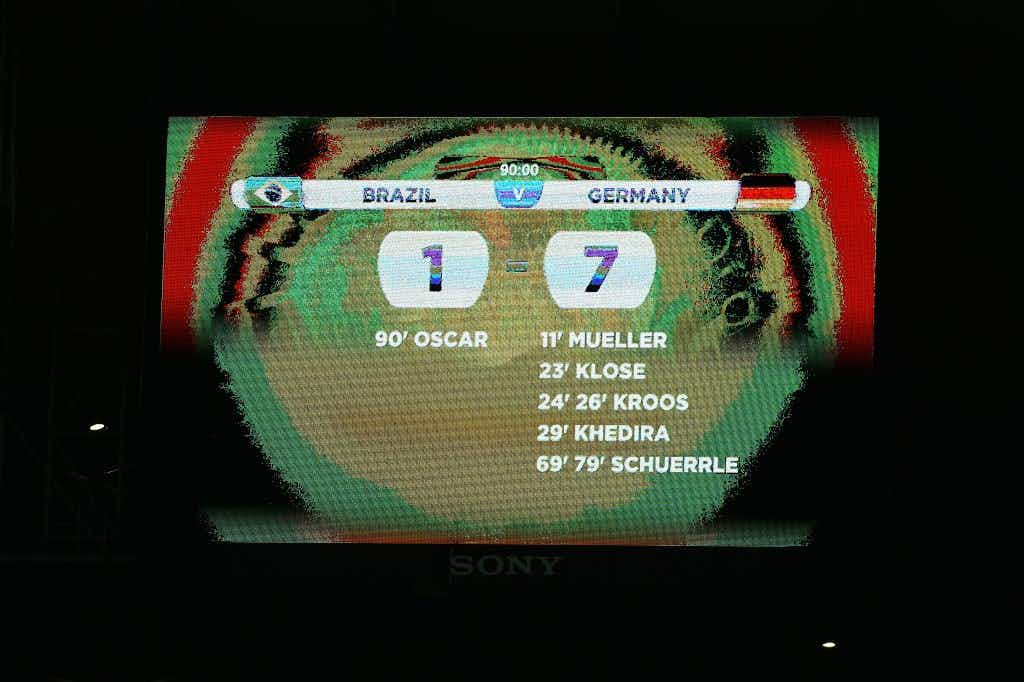 Things were going so well for Brazil at the 2014 World Cup.
Having breezed through the group stage and overcome Chile and Colombia in the knockout phase, the hosts just had to get past Germany to book their spot in the final.
But that nightmare night in Belo Horizonte proved to be one from which Brazilian football still hasn't truly recovered.
With 204 million Brazilians willing them on, Scolari's side found themselves 1-0 down to a comically defended Thomas Müller goal after just 11 minutes. By half-time it was 5-0.
André Schürrle added a sixth and a seventh after the interval to complete the humiliation.
In truth, Germany eased off in the second half, and 7-1 probably flattered the shellshocked losers.
The Germans went on to win the World Cup that year and over time, "the 7-1" ("sete a um") has almost become a kind of gallows humoured verbal meme in Brazil.
Having a bad day? Set a um. Dropped your car keys down a well? Set a um. Watched your country drift into political and economic turmoil? Set a um.
If you didn't laugh, you'd cry.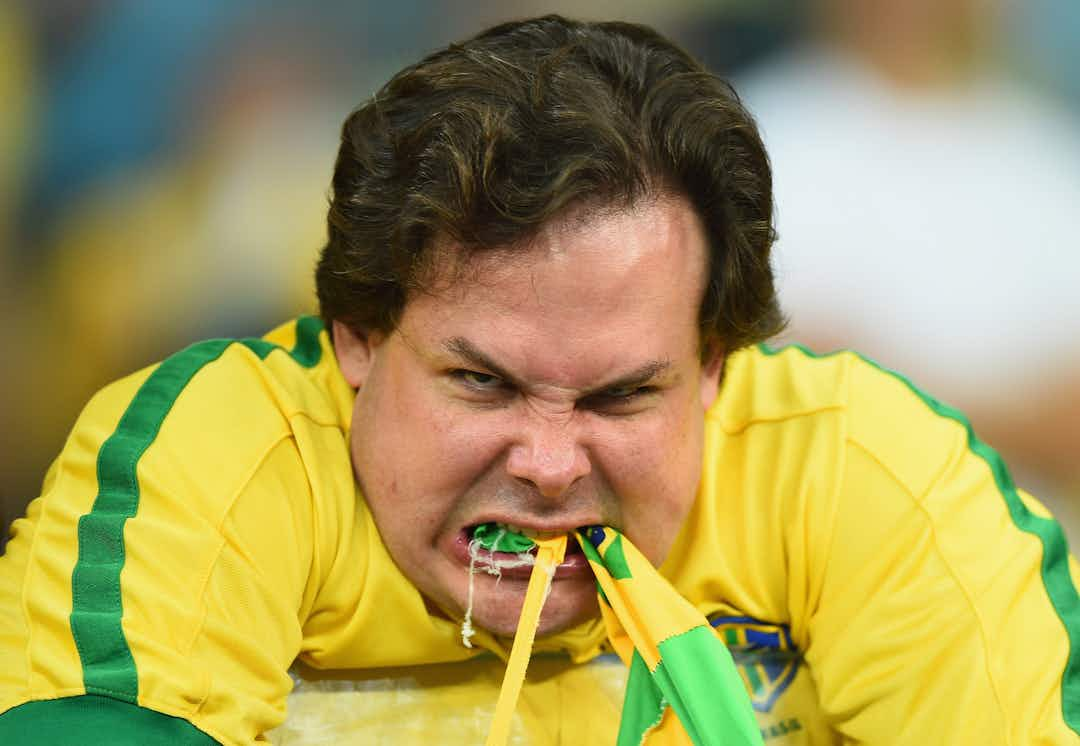 ---
2015: Fifa corruption scandal rocks football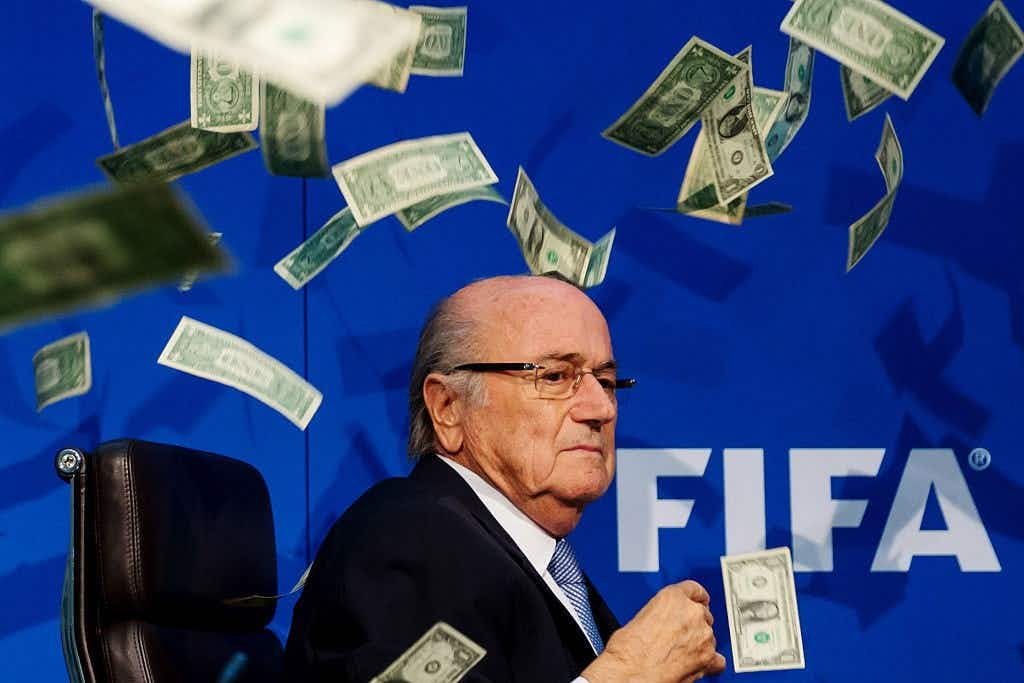 In the summer of 2015, world football's governing body was engulfed in controversy after the US Department of Justice indicted several top executives on charges of "rampant, systemic, and deep-rooted" corruption following a major inquiry by the FBI.
Then in December that year, 16 more officials were charged following the arrest of two Fifa vice-presidents at the same hotel in Zurich, with former Brazil football federation chief Ricardo Teixeira among those accused of being "involved in criminal schemes involving well over $200m in bribes and kickbacks" relating to the bidding process for the 2018 Russia World Cup and the 2022 Qatar World Cup
The scandal claimed the careers of two of the most powerful men in football – Fifa President Sepp Blatter and Uefa President Michel Platini – after they were banned for eight years from all football-related activities by Fifa's ethics committee.
A 2016 appeal would later reduce Blatter's ban from eight years to six but the incident has left a permanent scar on the face of football.
---
2016: Leicester's Premier League fairytale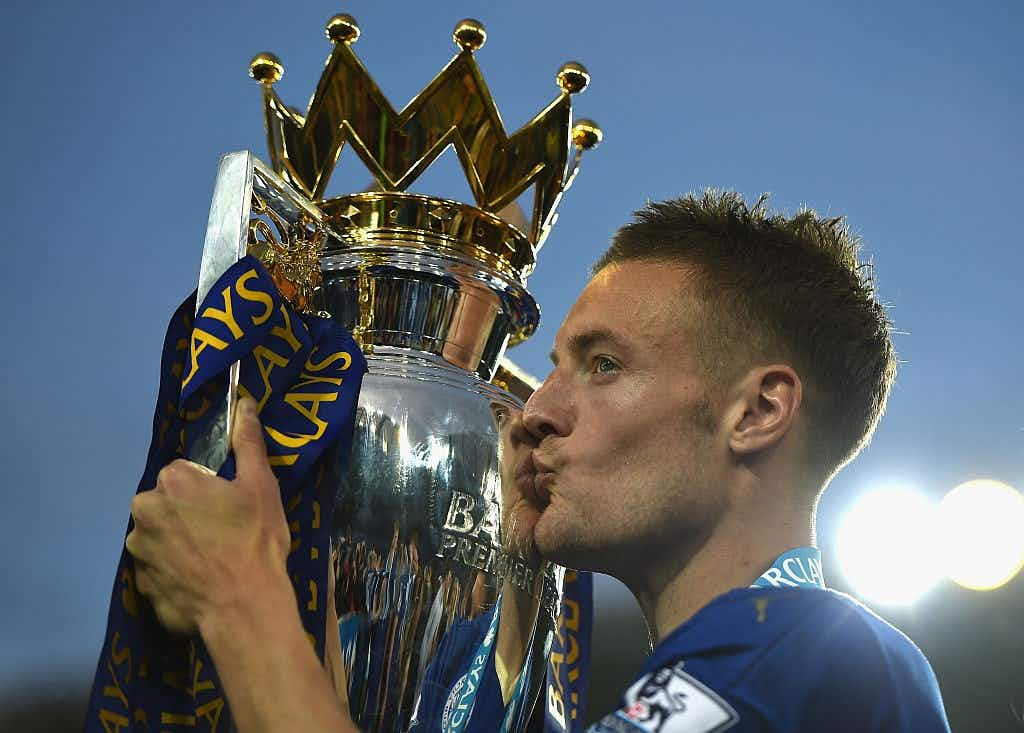 "If this was a once in every 5,000-year event, then we've effectively got another 5,000 years of hope ahead of us."
Those were the words of former Premier League executive chairman Richard Scudamore following one of the most remarkable underdog stories in football history.
In the summer of 2015, Leicester City appointed Claudio Ranieri to replace Nigel Pearson as their new manager and many pundits predicted the Italian would struggle to keep the club in the top flight.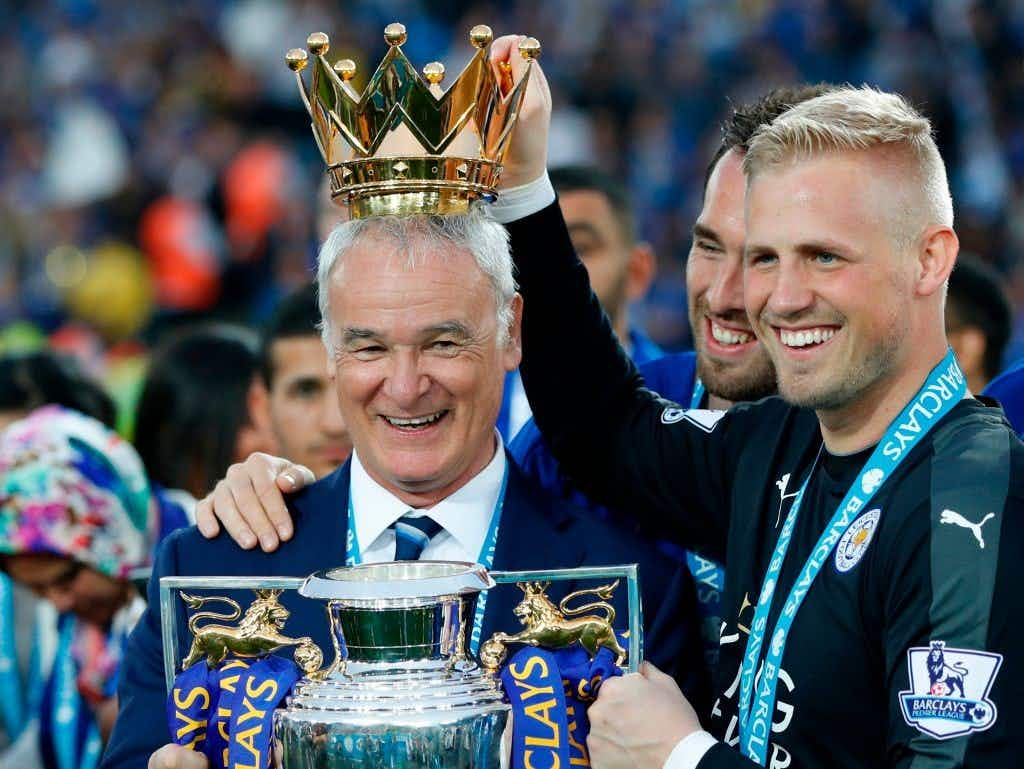 But the Foxes made a superb start to the season, spearheaded by striker Jamie Vardy, who scored 13 goals over 11 consecutive matches from August to November, breaking Ruud van Nistelrooy's Premier League record of scoring in 10 consecutive matches.
Despite having been bottom of the league exactly 12 months earlier, Leicester topped the table on Christmas Day 2016 and while the likes of Manchester City, Arsenal and Tottenham Hotspur struggled to string a run together, Ranieri's men kept going in the second half of the season and with each passing game, the most unlikely of title triumphs began to look more and more likely.
Leicester officially became the sixth club to win the Premier League following a 2-2 draw between Chelsea and Tottenham on 2 May 2016 and the trophy was lifted at the King Power Stadium a few days later.
Before the season began, bookmakers offered odds of 5,000–1 on Leicester winning the title. Once in a lifetime stuff.
---
2017: Neymar blows the transfer market wide open
On 3 August 2017, Paris Saint-Germain made Neymar the most expensive footballer in history when they spent €222m on signing him from Barcelona.
The Brazilian finally joined the Ligue 1 giants at the end of a long and protracted transfer saga for a fee which was more than double the previous transfer record – Paul Pogba's €105m move to Manchester United in 2016.
Neymar signed a five-year contract and scored on his debut – a 3-0 win away at Guingamp on 13 August 2017.
But though he currently has 55 goals, two Ligue 1 titles and two domestic cups to his name, his time in Paris has not really been worth the money thus far and this summer, the 27-year-old tried and failed to engineer a return to Barcelona.
It's likely to be a long time until that transfer record is broken, however.
---
2018: Ronaldo scores the goal of the decade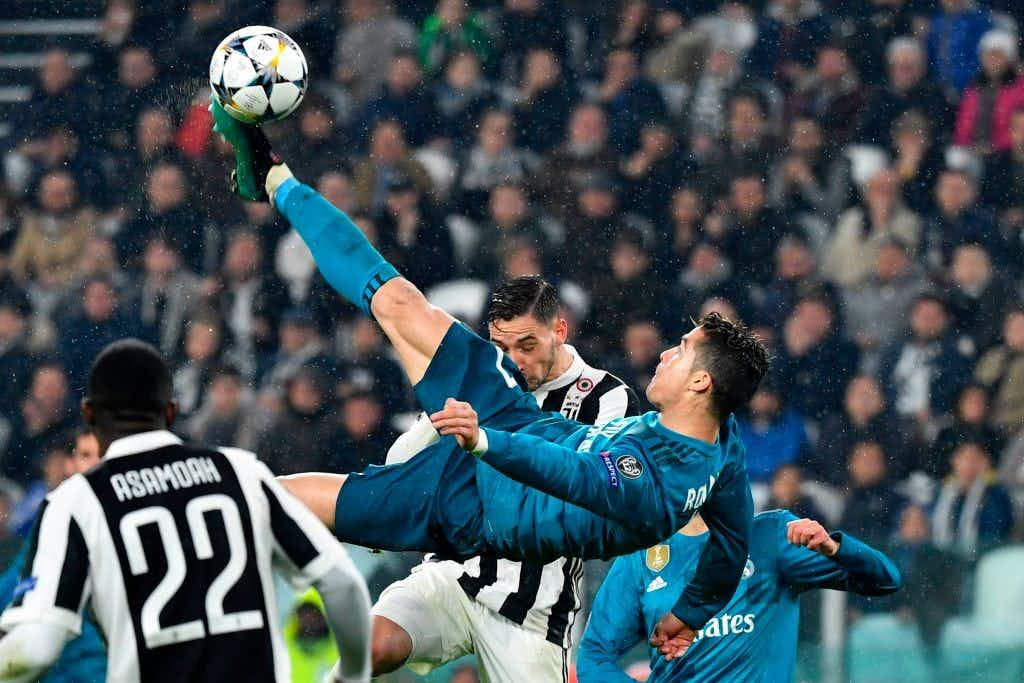 There have been many wonderful goals scored over the last 10 years but in terms of sheer iconography, few come close to matching Cristiano Ronaldo's stunning overhead kick in the quarter-finals of the 2018 Champions League.
Ronaldo leapt an estimated seven-and-a-half feet to meet a cross with an incredible bicycle kick which gave Juventus goalkeeper Gianluigi Buffon no chance as it nestled into the back of the net in the blink of an eye.
The goal was so good it earned the Portuguese superstar a standing ovation from the home supporters.
"It was one of the most poignant moments of the night," Ronaldo said afterwards when reflecting on what he admitted was the best goal of his career.
"To receive applause from a stadium like this, which has been graced by great players, is a unique experience.
"When I was a kid, I liked Juventus and the fact that their fans have clapped me will stay with me."
Ronaldo went on to join Juve in the summer of 2018 and his goal beat Gareth Bale – who scored a similar bicycle kick as Madrid overcame Liverpool in that year's Champions League final – to the Uefa Goal of the Season award.
---
2019: Liverpool refuse to give up against Barcelona
Liverpool went into the second leg of their 2019 Champions League semi-final tie with Barcelona 3-0 down from the first leg and their chances of making it to a second successive final looked extremely unlikely.
Mohamed Salah would miss the game through injury and there was surely no chance of Jürgen Klopp's side staging a comeback.
But the Reds showed that night what can happen if you refuse to give up hope.
Divock Origi set the ball rolling when he made it 3-1 on aggregate after just seven minutes and that was how it stayed until half-time came and went.
Some have suggested that this game should be regarded as the blueprint of comebacks in that the Reds managed to hang in there until half-time substitute Georginio Wijnaldum stunned Barça with a quick fire double to level the tie shortly after the interval.
Liverpool knew that conceding an away goal at this point would have been curtains for their chances but they kept going, and their fairytale comeback was complete when unlikely hero Origi converted following an ingenious Trent Alexander-Arnold corner routine, and 4-0 was how it stayed.
Anfield has witnessed some special European nights over the years but this one truly topped the lot.
The Reds went on to clinch a sixth Champions League after overcoming a Tottenham side in the final who'd pulled off a pretty stunning comeback of their own in the semi-final.