Premier League clubs are looking at pumping fake fan noise into stadiums for games behind closed doors.
The coronavirus pandemic means football is on pause around the world and even when it does return, it is likely to do so without fans.
Cluba across Europe and beyond are eager to get back to playing as they otherwise face incredible financial losses. Games in empty stadiums, though, could be unappealing for fans forced to stay home and watch on TV.
According to the Times, a number of Premier League clubs are looking into using artificial fan noise in order to create some sort of atmosphere. And that's not all.
"We've started to give some thought internally into, 'Could we dress the stadium?'" said Brighton chief executive Paul Barber.
"Could we make the stadium better than just blue empty seats in our case? Could we look at noise being brought into the stadium in some way, but is that really what the fans at home would want and is that what the broadcasters would want?"
Meanwhile in Germany, fans at Borussia Mönchengladbach have been offered the chance to submit a photo and 'buy' a cardboard cutout to be placed in the stadium, with over 1000 already taking part.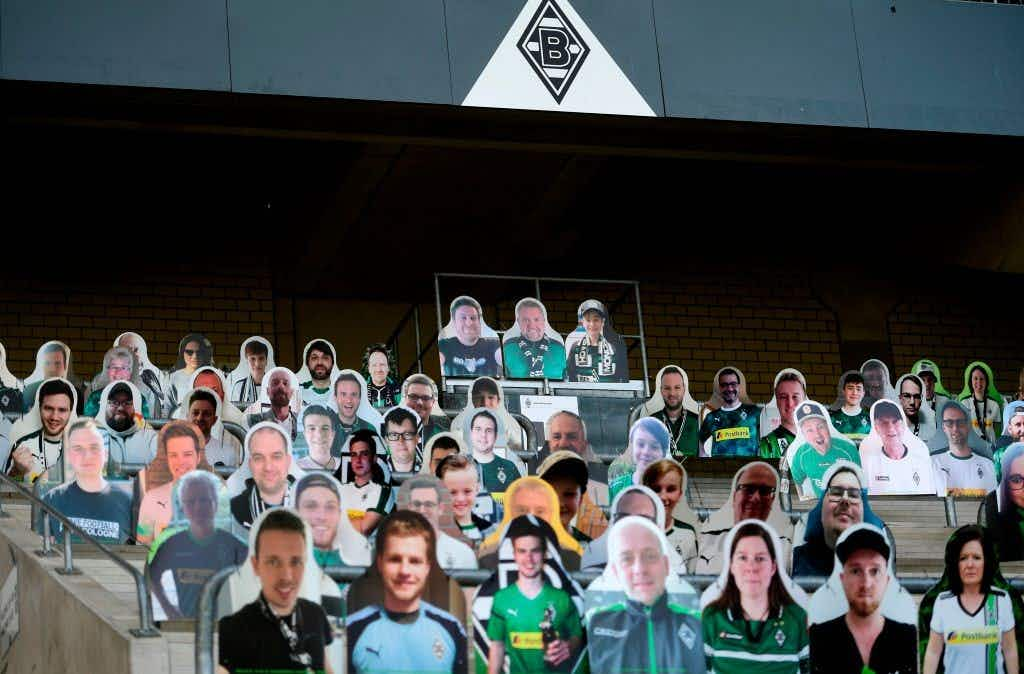 In Köln, fans and the club are reportedly working together on plans to place flags and banners in the home end to make the stadium look a little more normal.
Whenever football does return, we're likely to see plenty of ideas like this, so that empty stadiums look and feel at least a little bit more familiar.