England are going to the Women's World Cup this summer with one thing in mind: winning.
Having won the SheBelieves Cup – an invitational international tournament held in the United States – for the first time early this year, there is a belief running through the camp that the Lionesses can end the summer on top of the world.
"It's an exciting time and coming off the back of the SheBelieves, everyone's raring to go," England goalkeeper Mary Earps told Onefootball in an exclusive interview. "It can't come quickly enough."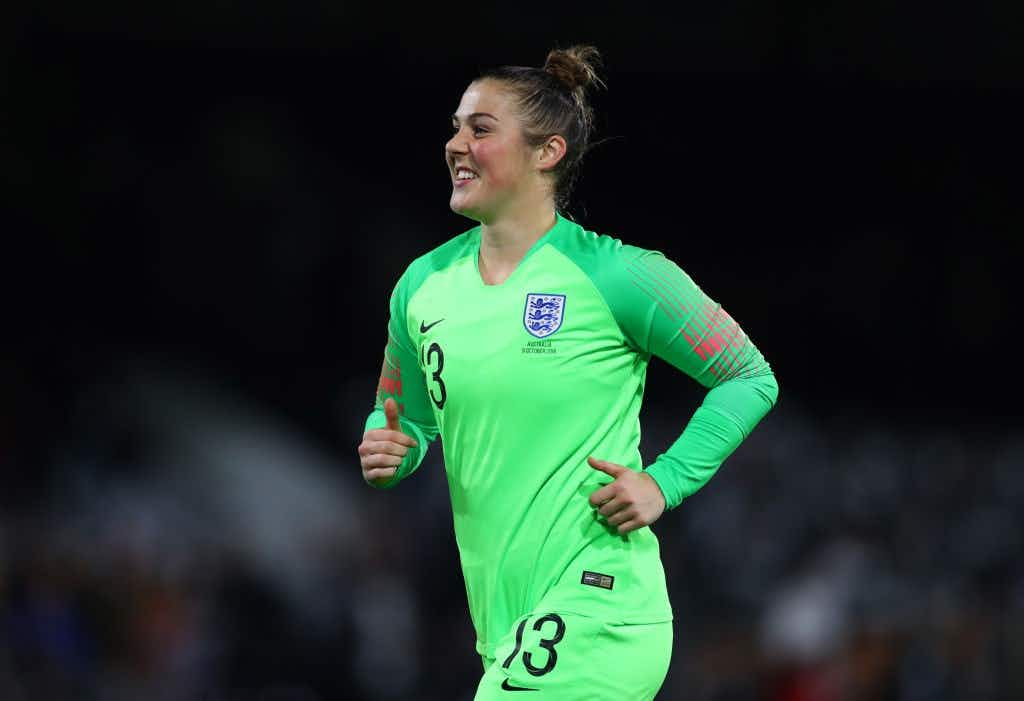 England drew with reigning world champions USA in the four-team tournament back in February and the results clearly spurred a belief that the World Cup is within reach.
Having reached the World Cup semi-final in Canada four years ago, there's no benefit of being an underestimated force, as Earps accepts.
"The expectation on us is different to before," the goalkeeper explained. "We've put a pressure on ourselves because we've told the world we want to win it."
England will kick off their campaign against Scotland on 8 June but there is no risk of the match feeling like a derby.
"We aren't focusing on one game in particular," Earps insisted. "It's first game, second game, third game.
Whoever you put in front of us, we're looking to knock them down. We're here to win.
"The opposition doesn't matter at this point, we're very honed in on what our job is. Whoever you put in front of us, we're looking to knock them down. We're here to win."
England will, of course, be led into the competition by Phil Neville. The SheBelieves triumph was his first tournament in charge since he took over in January 2018.
It was a difficult situation, with Neville taking over from Mark Sampson. England had enjoyed impressive results under Sampson but lost the job after behaviour deemed "inappropriate and unacceptable" by the FA was uncovered. The saga was played out publicly and could have had a lasting impact on the dressing room but it seems Neville has dodged that particular curveball.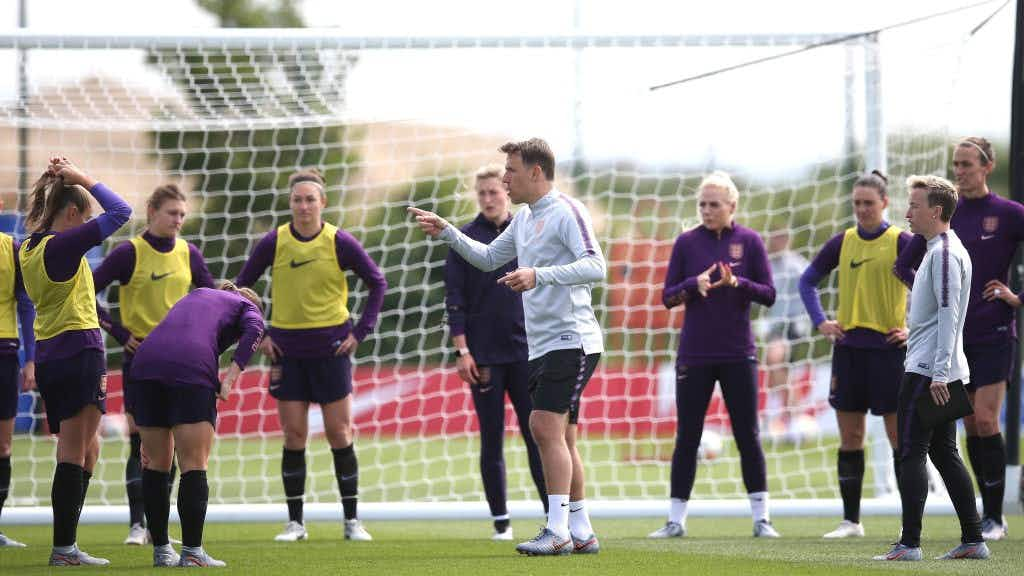 "When he got announced, we'd come off the back of a difficult transitional period and everyone was just excited for a new start," Earps said.
"It was January last year, so SheBelieves was his first trip.
"He's come in with a clear idea of how he wants to play. It's more possession based and I think it involves a lot of bravery, in terms of playing out from the back and keeping the ball under pressure, not succumbing to that stereotypical English way of going direct.
"He's really keen [for us] to play in tight areas and that's exactly the type of football I like to be a part of. We played against Spain in April and I played the second half. They're a team who has the ball a lot and they were chasing the game, so at times they really piled on the pressure.
"For us to still play out and keep possession and score nice goals, even though we maybe didn't have a lot of the ball, what we did with it was use it to win the game."
And it hasn't just been a positive year for the national team, Earps herself has had plenty to celebrate during a season with Wolfsburg.
"It's been incredible," she says, reflecting on her first season in the Women's Bundesliga. "This club is all about high standards, this is the expectation here, to win trophies. There's definitely disappointment not to lift the Champions League but coming away with two out of three trophies is a wonderful achievement.
"I've learnt so much and it's done what I wanted it to do – opening my eyes to a new style of training, working with some of the best players in the world, playing against them every single day and really challenging myself.
"I'm feeling good going into the tournament now. You want to get into winning habits, we intend to go out and win the World Cup. That's what we're preparing for. Winning the SheBelieves in March and then taking two trophies (with Wolfsburg) gives you a good feeling.
"Hopefully I'll collect a fourth by the end of July, it would have been a good year if that happens!"
It certainly would have been.