Bristol City want Eddie Nketiah on loan but Lee Bowyer thinks he'll stay with Arsenal
---
Bristol City want to sign Eddie Nketiah on loan, but Charlton boss Lee Bowyer thinks the youngster's pre-season performances will see him stay with Arsenal.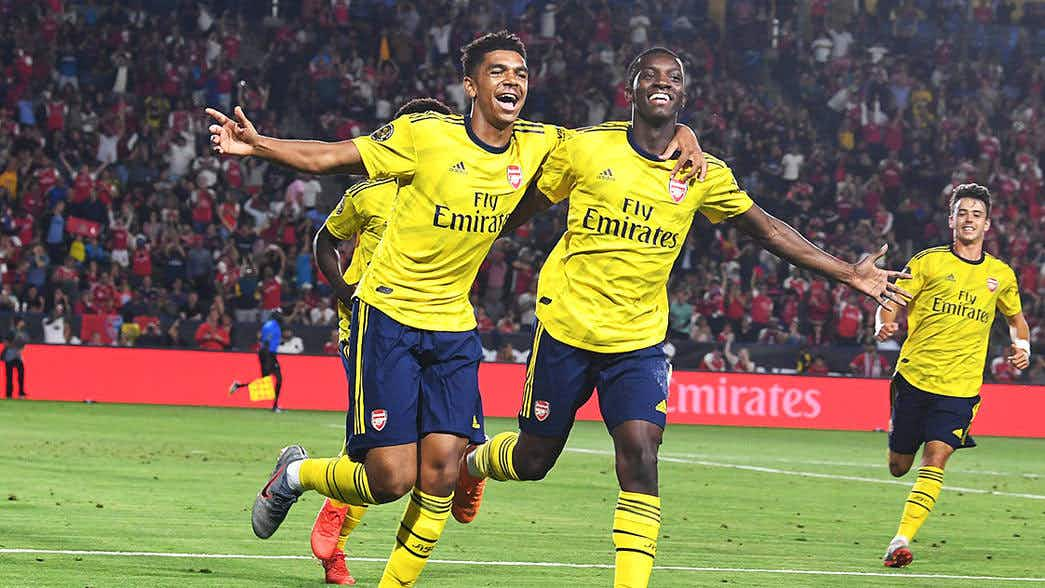 The Bristol Post report that Bristol City are willing to pay a loan fee, as well as paying Nketiah's wages for the season, in order to take the 20-year-old on loan.
Charlton are also keen on loaning the striker, following a number of other loans from Arsenal in recent years, but manager Lee Bowyer thinks it's going to be difficult for them now.
"It is looking difficult," Bowyer said. "He is in the first-team and doing well in the first-team. I can't see them letting him out on loan."
Of course, another upside of Nketiah's good performances in pre-season so far is that more high-profile clubs might be interested in signing him.
Right now, it's not unreasonable to think a Premier League side might consider taking Nketiah on loan, or a Bundesliga club following the examples of Hoffenheim (Nelson) and RB Leipzig (Smith Rowe) last season.
The most likely outcome as things stand is that he remains with Arsenal for another season.
For the club, that may well be a good thing, as it's looking as if Nketiah can have an impact in senior matches already. You do still wonder if a loan and regular starts may be better for the player though.