Heading into the 2018/19 season, we could never have known that we were about to become acquainted with one of the greatest teams ever to grace the Premier League.
Pep Guardiola's debut campaign in English football had been a disappointing flop as his Manchester City side limped to a third-placed and trophy-less finish.
But that year acted as a dry run for Guardiola and left him knowing exactly what he needed to do to improve his squad.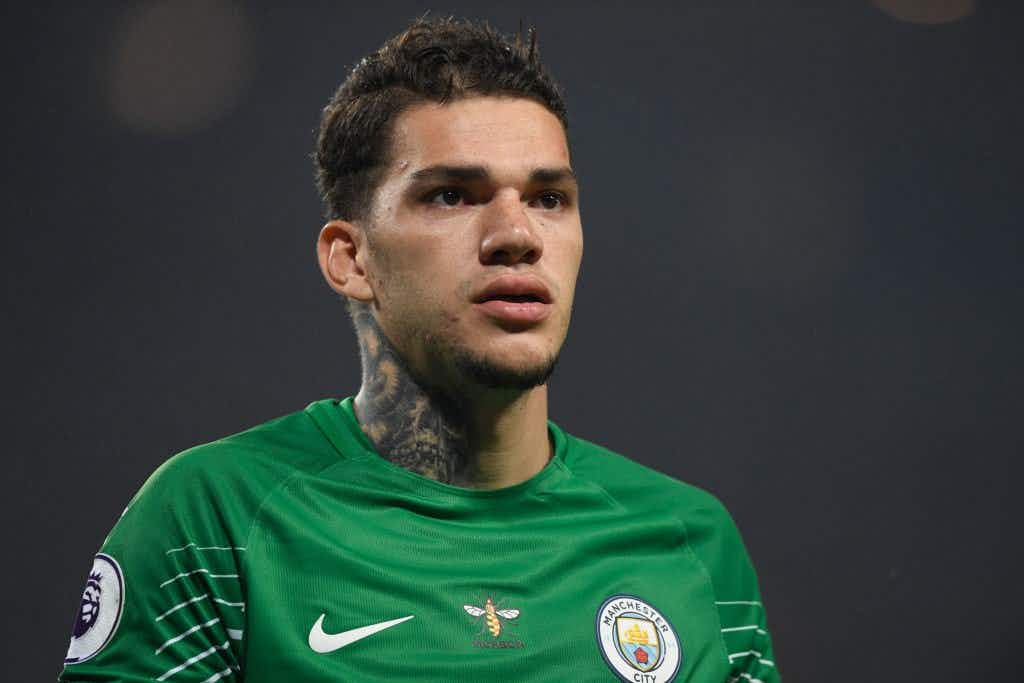 He realised he needed a reliable goalkeeper who could help with the buildup by playing out from the back, so he went and spent £36m on Ederson.
He knew he needed mobile full-backs who could stretch the play and whip crosses into the box, so he spent a combined £126m on Kyle Walker, Benjamin Mendy and Danilo.
Add the purchase of Bernardo Silva from Monaco into the mix and it took City's summer outlay to over £200m. It would prove to be money very well spent.
Guardiola's side didn't come flying out of the traps at the start of the 18/19 campaign but a 5-0 thrashing of Liverpool in early September really set the tone for what was to come.
City went on to set a Premier League record by notching up an incredible 18 victories on the bounce and it took until January for them to lose their first game of the season – a 4-3 defeat away at Liverpool.
It was a season in which almost every member of the squad was at the top of their game, with Kevin De Bruyne being the stand-out example.
The Belgian was unplayable at times and his outrageous performance in a 7-2 demolition of Stoke was a particular highlight.
After his side had showed mere flashes of his trademark brilliance in his first season at the Etihad Stadium, it was his second term when Guardiola's philosophy really took hold.
The former Barcelona and Bayern Munich boss effectively hacked into the Premier League and messed around with the code, and English football may never be the same again.
The third goal in a 3-0 win away at Arsenal in March 2018 was the quintessential example of City at the peak of their powers that season, as a sweeping, incisive 19-pass move left their bewildered opponents strewn asunder.
Liverpool would prove to be a thorn in City's side again as they eliminated them from the Champions League at the quarter-final stage but on the domestic front, there was no stemming the Blue tide.
The Carabao Cup was clinched in February and then it was just a case of waiting for City to officially be crowned Premier League champions.
And though they wasted a once-in-a-lifetime opportunity to clinch it by beating Manchester United after they were remarkably beaten 3-2 by their bitter local rivals having been 2-0 up at half-time, their name was officially engraved on the trophy when United lost at home to West Brom the following weekend.
But there was still history to be made, and the champions became the Centurions when a last minute Gabriel Jesus winner at Southampton on the final day ensured they finished with an unprecedented 100 points.
They also ended the campaign with 32 wins and 106 goals – both of which remain Premier League records.
City finished 19 points clear of second-placed United that year (another Premier League record) but the following campaign would present a much tougher challenge.
Having finished runners-up in the Champions League in 2018, Jürgen Klopp's Liverpool were fully equipped to mount a serious title challenge in 2018/19 and in the early months of the season, there was barely anything to separate the two sides.
That was until shock back-to-back defeats for City at the hands of Crystal Palace and Leicester over the Christmas period meant Liverpool would begin 2019 with a seven-point lead at the top of the table.
A 2-1 City win over the Reds when the two sides met at the Etihad in January shaved that deficit to four points but another defeat for Guardiola's side – this time away at Newcastle – dealt another blow to their chances of retaining the title.
But the reason Guardiola's City should be considered one of the finest teams of the decade is because they are as resilient as they are brilliant and what followed that dismal performance at St James' Park was an incredible 14-match winning streak.
City dug deep and overcame every obstacle in their path and a 4-1 victory away at Brighton on the final day of the season meant they pipped Liverpool to the title by just one point.
They became the first team in a decade to retain the Premier League title, racking up an astonishing 198 points over two seasons while winning three domestic cup competitions along the way.
Many critics said Guardiola would have to adapt to the Premier League during his first season in English football but instead, it is the Premier League which must now adapt to Guardiola.