Heading into the 2010s, Barcelona were best described as a club in transition.
Sandro Rosell replaced Joan Laporta as president, while Thierry Henry, Zlatan Ibrahimović and Yaya Touré moved on to New York Red Bulls, Milan and Manchester City respectively.
However, those departures were consolidated by the arrivals of David Villa from Valencia and Javier Mascherano from Liverpool – and arguably the greatest domestic side in football history was born.
---
That admittedly brazen tag was cemented on a warm, summer evening at Wembley, against Sir Alex Ferguson and his all-conquering Manchester United.
It's usually the Old Trafford club who impose their game on the opponents but it's difficult to impose yourself when you can't even touch the ball.
Barça – inspired by a demonic Lionel Messi – toyed with United like eleven older brothers circling their youngest in a game of piggy in the middle.
Goals from Pedro, Villa and Messi added shine to a dominant performance and their third Champions League title in six years was emphatically secured.
Ferguson later described them as the "greatest side he had ever faced". But what was it that made them so different?
---
It all stemmed from Pep Guardiola.
Building on the club's football philosophy ingrained in him since joining La Masía aged 13, he polished the Barça blueprint with knowledge picked up from his own managers – including Johan Cruyff, Bobby Robson and Louis van Gaal.
There was an immediate focus on positional play and how when in possession, two passing options must always be available to retain the ball.
Pressing cues were also drilled to perfection and every player – no matter their position – was forced to obey a strict rule of winning the ball back within six seconds, that dwarfed the opposition regardless of quality.
---
Individually, Victor Valdes became more of a 'sweeper keeper', Dani Alves morphed into an incredible right-sided playmaker and Villa also blossomed as a prolific wide forward.
The beautifully balanced trio of Sergio Busquets, Xavi and Andrés Iniesta dictated everything from midfield, while moving Messi inside proved to be a masterstroke, with the Argentine doubling his output from seasons previous.
This side will be remembered for their Champions League glory at Wembley, but the pinnacle, perhaps, was the 5-0 win over José Mourinho's Real Madrid at Camp Nou.
"What football, what dominance," Xavi told reporters. "We had the ball all the time: When we lost it, we won it back instantly. It was football at its most sublime."
But despite the summer arrivals of Alexis Sánchez and Cesc Fábregas, 2011/12 offered a season of mixed emotions.
Barça surrendered their LaLiga crown to Real Madrid who bulldozed their way to 100 points, while a shock Champions League semi-final defeat to eventual winners Chelsea still triggers painful memories of Fernando Torres.
They did win the Copa del Rey, though, and witnessed a superhuman season from Messi who directly contributed to 113 goals in all competitions (73 goals, 40 assists).
Yet nobody was ready for what happened in April.
After calling a surprise press conference, Guardiola – the academy graduate turned manager – opted to step down after "feeling drained", later insisting that "four years was enough".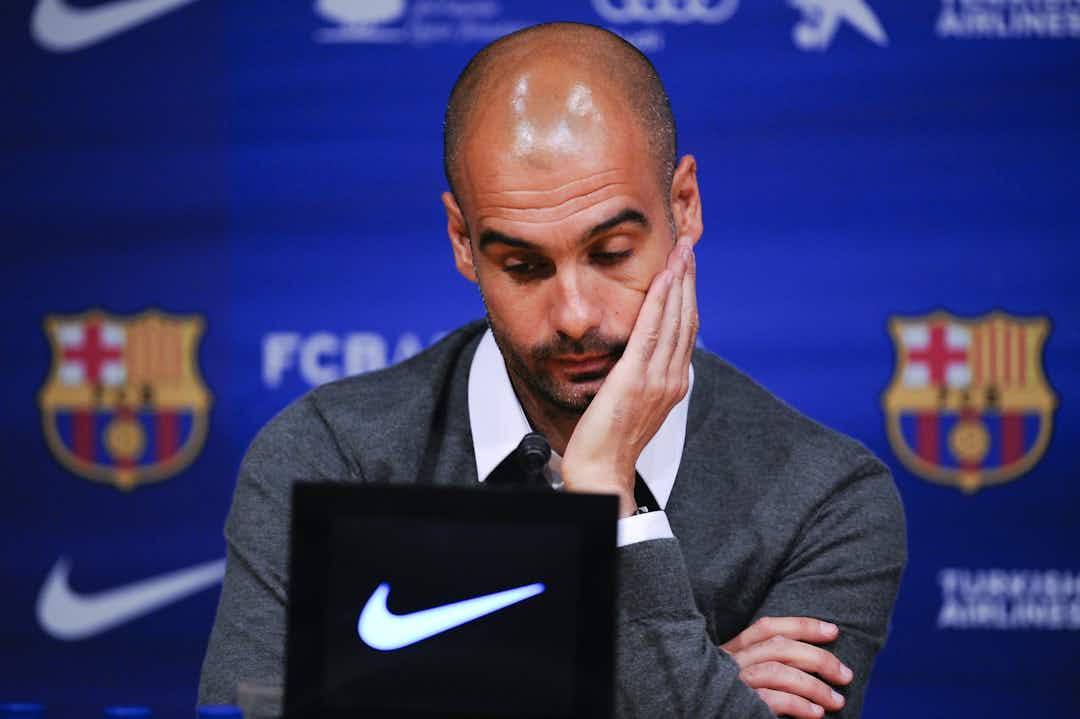 The man responsible for re-establishing standards at this great club, whilst changing not only football but minds in the process, felt he could take them no further.
Xavi, Busquets and club captain Carles Puyol struggled to hold back tears as Pep spoke of his affinity for Barça, after winning 14 titles from a possible 19 during his time in charge.
They were not just replacing a manager. They were essentially forced to start again from zero.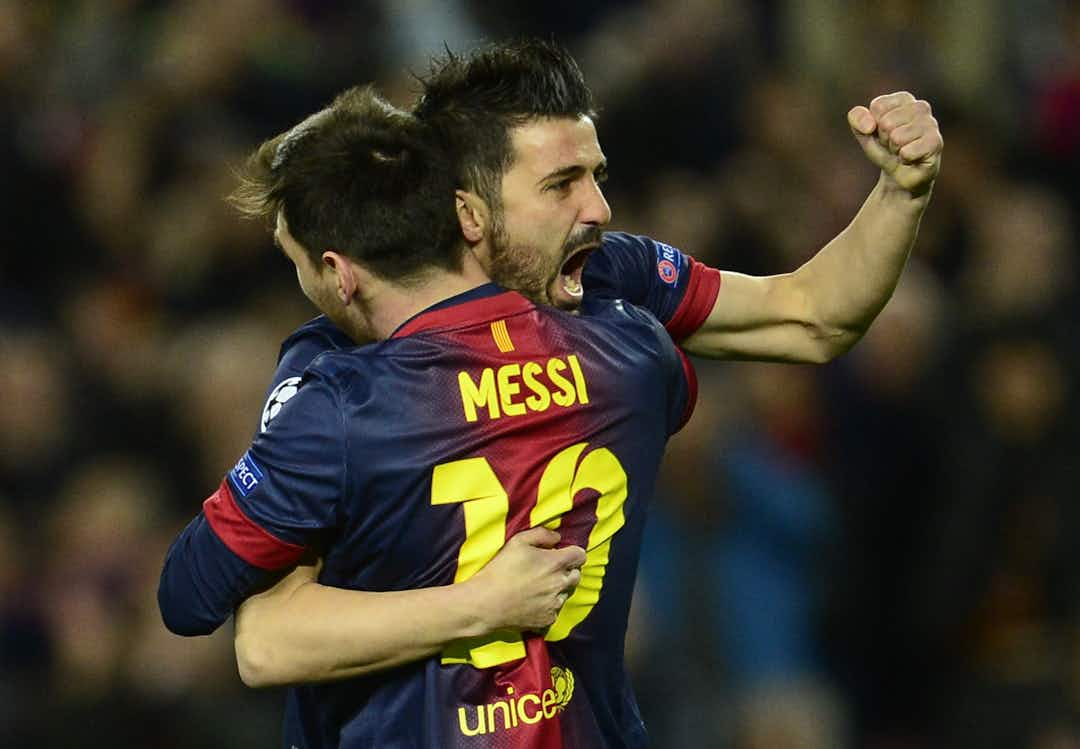 But to everyone's surprise, their first Pep-less season since 2007 saw LaLiga return to Catalonia once again.
Under Tito Vilanova, they matched the 100 point total of Real Madrid from the season previous, making history by becoming the first team to score in all 38 matches in a Spanish top-flight season.
Despite their highly-regarded boss undergoing treatment for cancer, those automatisms from Guardiola remained in the side as they pressed, passed and scored on a virtually telepathic level.
"Fasten your seat belts," Guardiola told the media at his unveiling as Barcelona boss. "Because we are going for a ride." He wasn't wrong.
What followed exceeded all expectations as history was made in breathtaking style and football was revolutionised over a four-year period.
Memorable wins against Manchester United, their 5-0 decimation of Real Madrid at Camp Nou, steamrolling Arsenal in the Champions League – all typified a manager and squad who paired immense ability with dedication.
Few teams will ever match their combination of technical and physical quality, and for that they will always be the reference point.
Which in itself is the highest compliment you can make.