Mikel Arteta told the BBC he is confident that Pierre-Emerick Aubameyang wants to stay at Arsenal after helping the club lift the FA Cup for the 14th time and qualify for Europe for the 25th season in a row.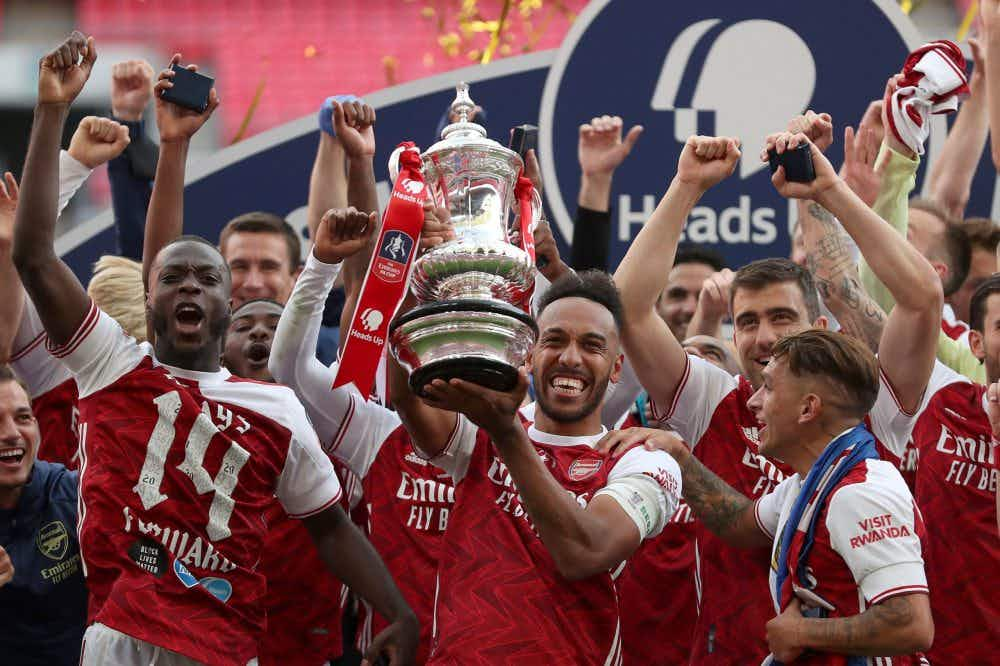 Speaking to the press after the game, Auba wouldn't be drawn on his future, shutting the question down and running off to celebrate with his teammates and get confused by the FA Cup.
Arteta, however, was a bit more chatty when asked about the forward who had scored both Arsenal's goals to take him to 29 for the season (four in two games in the FA Cup).
"It was difficult when we started and we conceded a goal so early," Arteta said after beating Chelsea, "but if I know one thing about this group of players, they never give up.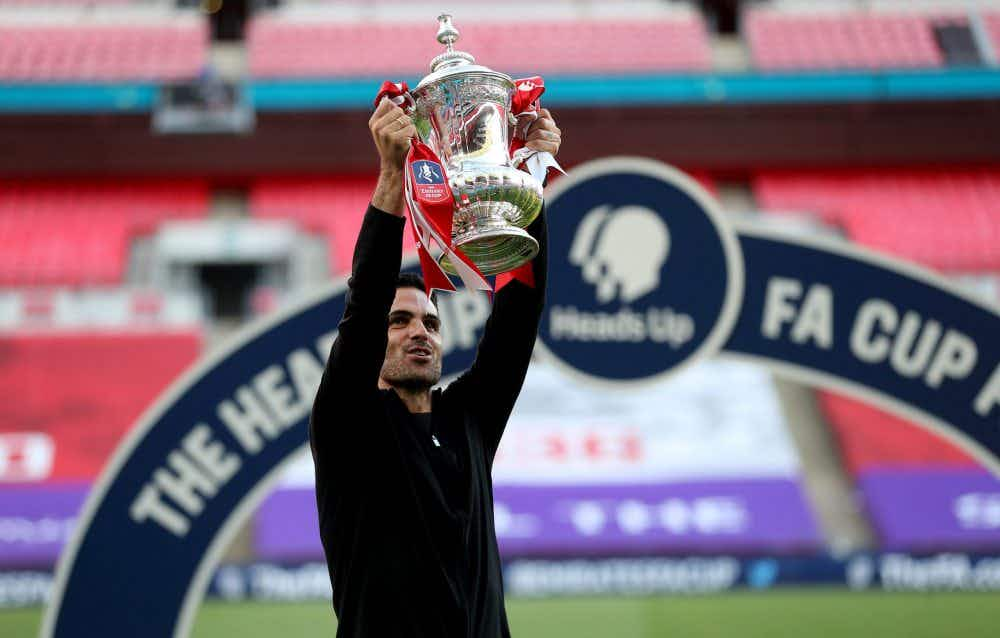 "Everybody worked incredibly hard, I am so proud to represent these players and this club.
"It's a double reward for us, it's really important for this club in every way to be in Europe.
"We've done it by winning this cup, it's part of our history, 14 now."
He was then, inevitably, asked about the man who had helped Arsenal make it 14 FA Cups.
Will Aubameyang sign a new contract?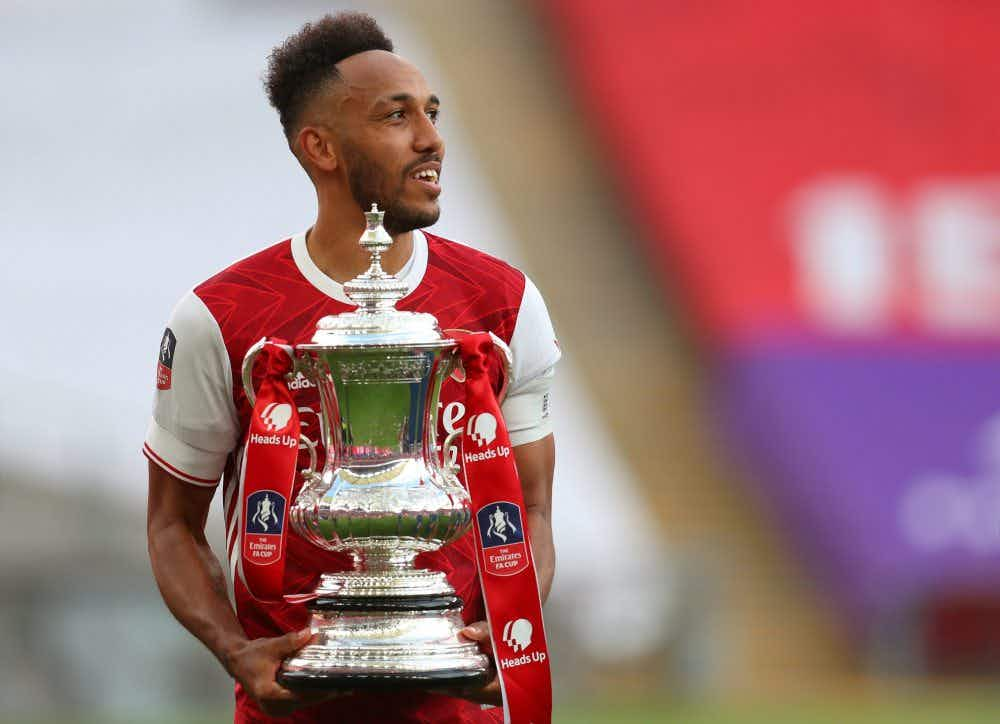 "He knows what I think about him," Arteta replied. "I want to build the squad around him, I think he wants to stay, it's about getting the deal done."
He then spoke about how moments like these, winning and lifting the FA Cup, will help Aubameyang realise where his future lies.
Asked a final time if he thinks Aubameyang will sign a new deal with the club, Arteta replied, "I think he will".