Achraf Hakimi denies Real Madrid have spoken to him over return
Onefootball
Blaise Bourgeois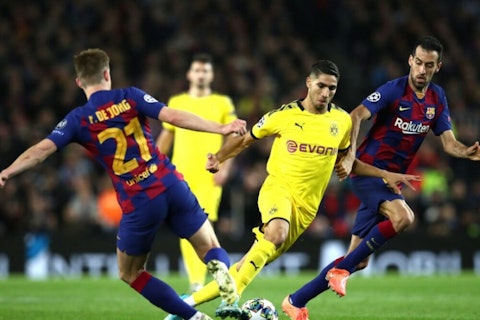 According to a Marca report on Tuesday, Real Madrid manager Zinedine Zidane told on-loan Dortmund wing-back Achraf Hakimi that he intends to make him a major part of the squad next season.
However, the 21-year-old says he's been left in the dark regarding his future.
The two-time reigning CAF Young Player of the Year's loan spell ends at the end of the current campaign and though it seems obvious that Real Madrid will take him back, Hakimi did not shut the door on a Dortmund stay.
"I'd like to keep playing good minutes, I'm still very young. If it's for Real Madrid, I'd love it," Achraf told Spanish journalist Josep Pedrerol.
"It was tough to leave Real Madrid (two years ago), but if you don't have chances to play it's good to do so.
"Sometimes they have said congratulations after winning some awards but they haven't told me what will happen with my future."
Hakimi's current Real Madrid contract runs until 2022.