Liverpool and Manchester United played out one of the worst goalless draws of the season at Anfield.
In a game bereft of quality and chances, it was Paul Pogba who had the best chance to score late on, only to be foiled by Alisson.
Here's what we made of it.
---
Dull as ditchwater
Please don't try to explain how this was, actually, an interesting tactical battle, a cerebral encounter in which both teams negated the other through intriguing on and off pitch decisions.
This was A Very Bad Game.
Now of course a lot of that had to do with the expectations coming into the match.
Third versus first, a proper top of the table clash between the two biggest teams in English football, both of whom looked to be on an equal footing ahead of kick off.
But instead of watching a free-flowing battle, the division's two in-form teams going hammer and tongs, we watched a limp and lifeless 90 minutes.
Pretty much every game player here had an off day, bar Alisson and Thiago.
Trent Alexander-Arnold felt the wrath of Klopp for his poor positioning, the home side's front three were as ineffectual as they have ever been.
Paul Pogba never got into the game and missed a key chance late on, while Marcus Rashford was chasing after lost causes all game long.
Don't be fooled kids, this was bad.
---
Beyond question?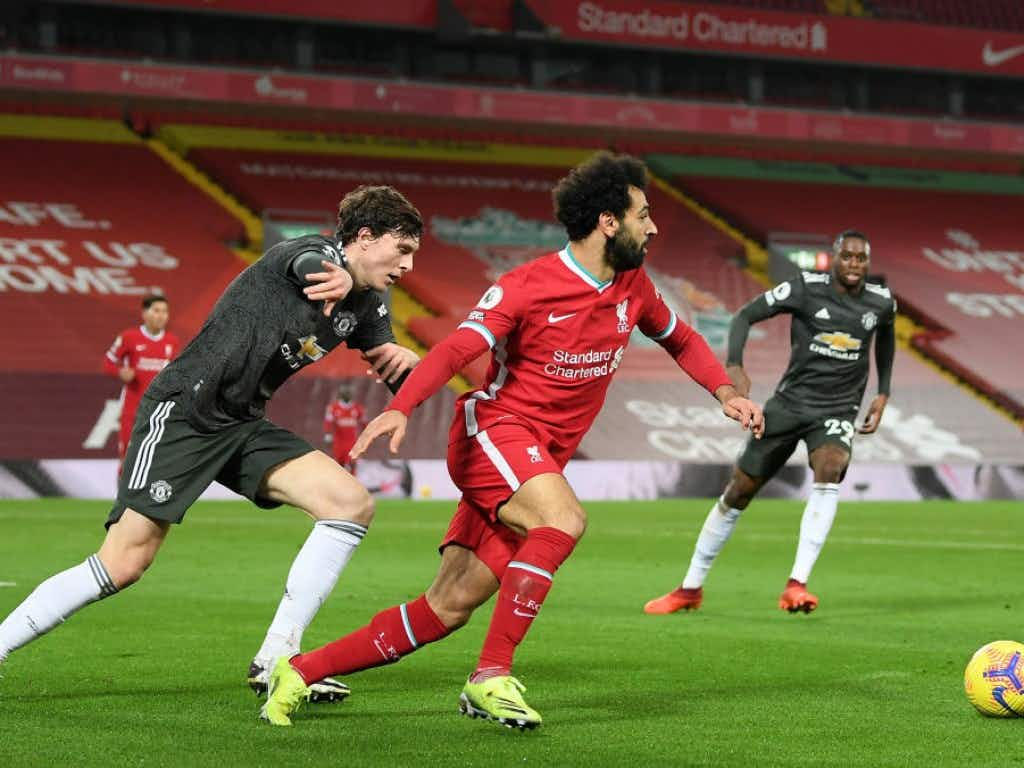 With an astonishing array of injuries in defence Jürgen Klopp opted to give Jordan Henderson and Fabinho a start as the most unlikely of centre-back pairings.
It says so much about the adaptability of both players though that they took to their part-time roles with relative ease and ensured the United attack were blunt throughout most of the game.
But while many have called for Liverpool to strengthen in defence this January if they are to continue with their title challenge, no one really seems to be questioning the attack.
And quite frankly, one wonders why?
This is now one goal in four Premier League games for the Reds with Mohamed Salah, in particular, looking like a husk of his former self.
Something just isn't clicking for that front three right now and that needs to change pretty quickly.
---
Swiss watch
He was the surprise inclusion in the starting XI but Xherdan Shaqiri showed this evening just why Jürgen Klopp was so keen to keep him at Anfield this season.
After falling down the pecking order last term for the champions, speculation was rife that the Switzerland international would leave the club over the summer and potentially join either Sevilla or Roma.
Klopp though, persuaded Shaqiri to stick around and that arm around the shoulder has proved invaluable.
Playing time may still have been limited this season but Shaqiri has attempted more open-play passes into the penalty area, on average, than any other midfielder at the club. He also leads the way in terms of chances created per 90 minutes.
And he was at his attacking best again here, finding some clever spaces around the United penalty area and always looking to be positive in possession.
Pretty much every single Liverpool player has had their time in the spotlight over the past 18 months, perhaps with this raft of injuries, Shaqiri will be next.